People and Property: NH Real Estate and Construction News Rundown
St. Mary's opens Seacoast Mortgage Center … and more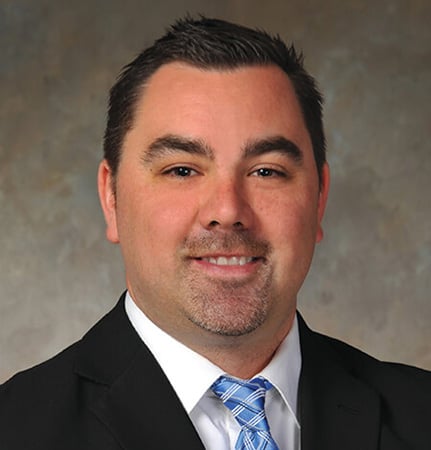 Bob Rohrer and Bryan Wright of Colliers International's Manchester office represented the seller, Smiths Medical ASD Inc., and assisted the buyer, Monadnock Economic Development Corporation in the recent $3 million sale of 25 Production Ave, a 104,000-square-foot high-bay warehouse distribution facility in Keene.
As previously reported in NH Business Review, Keene-based MEDC purchased the building and leased it to Walpole-based Bensonwood, which is plans to move its Unity Homes subsidiary to the site.
North Branch Construction recently is celebrating its 20th anniversary as an Environmental Protection Agency's Energy Star partner in 2017. Since becoming a partner in 1997, the Concord-based firm, the first and longest-standing Energy Star builder in New Hampshire, has built over 250 Energy Star qualified multi-family and affordable housing residential units.
A new Five Guys Burgers and Fries eatery will open June 27 at Tanger Outlets Tilton.
Manchester-based St. Mary's Bank has opened a new Seacoast Mortgage Center in Portsmouth, and Brenda Hoefle has joined the credit union as its Seacoast-based residential loan originator.
DeFrancesco Southern NH Quality Roofing is celebrating its 25th year in business and the opening of his new downtown Derry showroom. The home improvement center showroom is open to the public from 10 a.m. to 4 p.m. Monday to Friday, and Saturdays by appointment.
The Registry Review has ranked Franklin Savings Bank as the top commercial mortgage lender as compared to its peer bank in New Hampshire. Overall, the bank ranked No. 1 in commercial mortgages by volume, totaling $12,669,950, and No. 4 in number of loans, with 22.
Brother and sister Dennie and Kate Foss of Exeter have formed The Foss Group, a real estate team through Berkshire Hathaway HomeServices Verani Realty's Exeter office. The Fosses are part of the Foss family, which owns Foss Motors of Exeter. The Foss Group will serve buyers and sellers in the Seacoast region.
Mary-Kathleen Eppig has joined Ambit Engineering Inc. of Portsmouth as an engineer in training. Eppig, who has more than 13 years of experience in CAD drafting in the civil engineering field, is a current member of the American Society of Civil Engineers.
Northern Community Investment Corp. has funds available from the NH Community Development Finance Authority that are designed to help small and emerging businesses in the North Country with funding for technical assistance projects. Examples of technical assistance include business coaching, energy efficiency audits/design, education and training, marketing and sales strategies, engineering and architectural reports, permitting assistance, finance and accounting and website development.
Eligible businesses may have project costs covered 100 percent by NCIC, up to a maximum of $2,000. For more information, visit ncic.org.