People and Property: NH Real Estate and Construction News Rundown
Marchewka named to NAR committee, Verani School of Real Estate launched … and more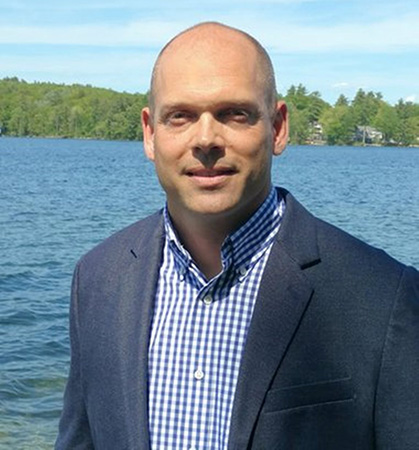 Greg West of Somersworth-based architecture and interior photography firm Greg West Photography has launched 3D New England, which offers online 3D immersive virtual tours for the residential and commercial real estate markets in New Hampshire and Maine. For more information, visit 3DNewEngland.pro.
Hooksett-based ProCon recently donated $20,000 to aid Child and Family Services' efforts to help runaway and homeless youth in New Hampshire.
Bob Marchewka, principal broker of One Commercial Real State, Portsmouth, has been appointed to the National Association of Realtors' State and Local Issues Mobilization Committee. He will serve as an active member of the board through 2017 and 2018.
The committee meets monthly to discuss and approve grant requests from state and local Realtor boards across the country.
Carol Eaton Raffle recently joined the Meredith office of Roche Realty Group.
Berkshire Hathaway HomeServices Verani Realty has launched the Verani School of Real Estate to offer New Hampshire-accredited real estate salesperson pre-licensing courses and courses that provide continuing education credits for real estate salespeople. Monika McGillicuddy, program director and seasoned real estate professional with over 30 years of education and training experience, will lead the courses at Verani's Portsmouth office located at 111 Maplewood Ave.
Approved by the NH Real Estate Commission, the in-person, 40-hour pre-licensing courses consist of nine four-hour sessions from 6 to 10 p.m. Wednesdays from 6 to 10 pm and one eight-hour Saturday session from 8:30 am to 5:30 pm. For more information, visit veranischoolofrealestate.com.
Norma Karle has been promoted to assistant manager of Berkshire Hathaway HomeServices Verani Realty's Belmont, Bristol and Moultonborough offices. In addition, Kathleen Proft has joined the firm's Portsmouth office.
Harriman, a multi-disciplinary design and engineering firm with offices Portsmouth as well as Maine and Massachusetts, has been selected to complete a Waterfront Redevelopment Plan by the New Bedford Harbor Development Commission in New Bedford, Mass. The plan will identify strategies to strengthen New Bedford's working waterfront and deep-water harbor, and identify opportunities to draw visitors from the Downtown to experience the vibrancy of the waterfront.
The 1.2-acre project being developed on Portsmouth's North End by Deer Street Associates and its managing firm, GL Rogers and Company Inc., has officially been named Foundry Place, which coincides with the newly chosen name of the proposed street.
The project will incorporate a mix of residential, office and commercial spaces in addition to a municipal parking garage, including a rooftop restaurant/bar, a bistro, a pharmacy, a bank, a hotel, offices, workforce housing units and other residences.
The New Hampshire offices of Coldwell Banker Residential Brokerage in New England were recently named Platinum Award winners by the Cartus Broker Network, which specializes in employee relocation solutions.
Additionally, the New Hampshire offices were named winners of the Five Star Award, which recognizes Cartus Broker Network members that have exceeded others in their generation of outgoing broker-to-broker referral closings during the calendar year.