People and Property: NH Real Estate and Construction News Rundown
Eckman begins work on Milton fire station, Nobis adds four to Concord staff … and more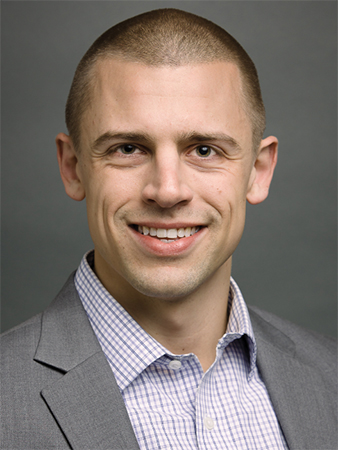 WTG Highway has leased 9,169 square feet at 2 Marin Way in Stratham. WTG Highway is a division of the Walsh Transportation Group, which provides over-the-road services to the transportation industry. Christian Stallkamp of CBRE|Portsmouth represented the landlord and procured the tenant in this transaction.
Sitework has begun a new 9,000-square-foot fire and rescue station in Milton. The new facility, which is being built by Eckman Construction of Bedford, will replace the current 65-year-old station. Cowan-Goudreau Architects of Concord designed the project.
After completing a 4,500 square-foot renovation of the Herb Chambers Bentley Boston auto dealership in Wayland, Mass., Raymond, NH-based Jewett Construction Co. has shifted its focus to the company's new Alfa-Romeo dealership at the same location.
The Boys and Girls Club of Souhegan Valley in Milford has been awarded $420,000 by 12 foundations to support its capital campaign to build a new gym and teen center to target at-risk children.
Grants have been made by the Bean Foundation, Jack and Dorothy Byrne Foundation, Cogswell Benevolent Trust, Demoulas Foundation, Eastern Bank Charitable Foundation, Kaley Foundation, Arthur L. Keyes Memorial Trust, Milford Rotary Foundation, NH Charitable Foundation-Nashua Region, NH Charitable Foundation-Stuart Draper Fund and the Putnam Foundation.
The club has so far raised over $2.3 million, more than three quarters of its $3 million capital campaign goal to support the expansion of its facility.
To support fundraising efforts, the Boys & Girls Club has announced that an anonymous donor will match donations up to $100,000 through June 30.
For more information, visit svbgc.org.
The environmental consulting and civil engineering company of Wilcox & Barton Inc., Concord, has hired Frederick (Fritz) Hostrop as a senior engineer. He will be working with commercial and industrial clients, developers, municipalities and community development corporations to remediate and develop properties with complex environmental histories and regulatory compliance issues.
Nobis Engineering Inc. has announced the hiring of four professionals in its Concord office. Mike Ciance joins Nobis' geotechnical engineering practice as a senior project manager. Mark Henderson and Jason Pelchat both join the environmental practice as senior project managers. Scott Carter joins geotechnical practice as a senior project engineer.
Adam Jimenez has joined TFMoran's Landscape Architecture Department as an assistant land planner. He previously worked at a local company designing and installing hardscapes and softscapes for commercial and residential applications and was an assistant to the director of the Merrimack Parks and Recreation Department.