People and Property: NH Real Estate and Construction News Rundown
Brookstone picked for NH Hospital project, Jackman named NEREN board vp .. and more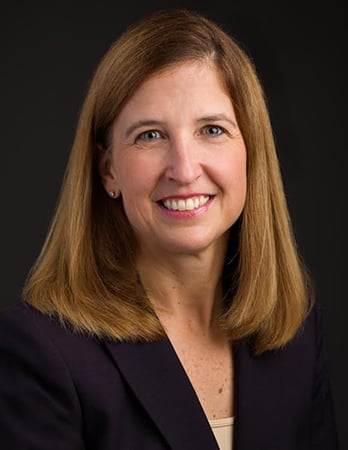 Michael Nicoloro and Joan Fontaine have become the newest shareholders in the Concord-based engineering firm of Sanborn, Head & Associates. Nicoloro and Fontaine head up Sanborn Head's Energy Services area.
Brookstone Builders Inc., Manchester, has been selected to perform a pharmacy and miscellaneous renovation project at New Hampshire Hospital in Concord. The project will involve the fit-up of a new pharmacy, renovation of the human resources office and meeting space, construction of new ADA-compliant bathrooms and a new gift shop. Jay Gemmiti will serve as Brookstone Builders' project manager. Architect is Harriman
Michael Scanlon has been promoted to regional manager of the Berkshire Hathaway HomeServices Verani Realty's Nashua/Amherst office. Scanlon, who is a managing broker, has been a licensed Realtor in New Hampshire since 1989. In addition, Cammie Ferreras has been named regional manager of Berkshire Hathaway HomeServices Verani Realty's Bedford office. Ferreras, an associate broker, has been a licensed Realtor in New Hampshire since 2006
Oreste "Rusty" Mosca of the Concord-based accounting firm of Nathan Wechsler & Company, has been elected to the board of directors for the Associated General Contractors of New Hampshire. Mosca, who has been a member of the organization for over 15 years, recently served as a member of its Legislative Committee.
Eversource, Manchester Community College, the National Electrical Contractors Association and the International Brotherhood of Electrical Workers Local Unions 104 and 1837 have selected the first class of students to participate in the Electrical Lineworker Certificate Program at MCC. To help support the new program, Eversource has contributed $58,800 to the school, along with heavy construction vehicles.
The lineworker certificate program will offer the 12 candidates selected from throughout the state the opportunity to progress into a lineworker paid apprenticeship program. The hands-on certification program will include in-classroom learning and laboratory courses at local training facilities.
Cormack Construction Management of Madison recently recognized the work of several new members of its staff. Carpenter Tom Webb's recycling efforts were noted with the Green Award. Nathan Alander was awarded the Rookie of The Year Award. Beth Kennedy, financial manager, received the President's Award for her organizational and management skills. The Employee of The Year Award went to Matt Smith.
Dario Carrara, a full-time building inspector and zoning administrator for the town of Peterborough, has been named 2016 Inspector of the Year by the NH Building Officials Association. Carrara also performs building inspection and zoning administration responsibilities in Antrim, Bennington and Hancock on a part-time basis.
Unitil has announced completion of an energy performance contract at the Meldrim Thomson State Office Complex on Hazen Drive in Concord. The work will result in savings of approximately $950,000 annually, representing a 54,813,000 kBtu/year reduction in fossil fuel use, the utility said. The project is part of a comprehensive energy efficiency and renewable energy upgrade of facilities financed in partnership with ConEdison Solutions, a renewable energy and sustainability firm.
John Jackman, owner of Jackman Commercial Realty Inc., Manchester, has been named vice president of the board of directors of the New England Real Estate Network. Jackman is a founding and past board member of the NH Commercial Investment Board of Realtors and currently a board member of the New England Commercial Property Exchange.
Bob Mongan of Manchester has been named 2017 president of the Greater Manchester/Nashua Board of Realtors. Other officers for 2017 are: president-elect, Kimberly LaFleur of Hudson; , secretary, Effie Sorrentino of Hampton; immediate past president, Maggie Kerkhoff of Northwood; and treasurer, Eric Pelletier of Goffstown. Installed as directors: Susan Robinson of Milford; Jacqui McCartin of Hooksett; Janet White of Nashua; Kathy Snyder of Nashua; Steve White of Nottingham; and D.J. Clement of Nashua.
Kimberly Matson has joined R.H. Thackston & Company-Realtors, Keene, as a sales associate.
NAI Norwood Group has announced the sale of two state-owned lots in the city of Manchester – 300 Hanover St., which has a 20,360 square foot building that is currently the home to the local branch office of NH Department of Employment Security, and a nearby parking lot, located at 436 Maple St. The lots sold for a combined $1.25 million, according to the registry of deeds. NAI Norwood Group represented the state in the transaction.