People and Property: NH Real Estate and Construction News Rundown
Building Hope seeks 2018 project applicants, I-93 expansion overview in Concord … and more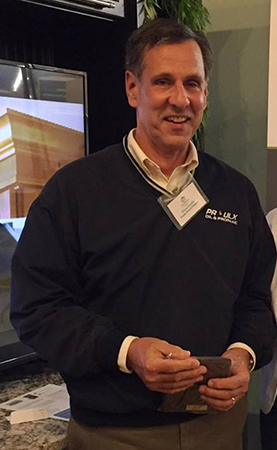 New Hampshire non-profits have an opportunity to get a major helping hand as Building On Hope, a New Hampshire-based organization of volunteers who provide renovations to deserving nonprofits, launches a search for its next renovation project.
Building On Hope is accepting submissions from in-state nonprofits organizations in need of significant improvements to facilities they operate.
To meet the criteria, the organization must be a 501(c)(3), own their facility and be located within 20 miles of Manchester. To be considered for Building on Hope's 2018 project, organizations must compose a letter describing the nonprofit's mission and programs and how they benefit the community as well as explain the renovation work that is needed and how a remodeled structure could transform the organization and its services.
All letters should be emailed to Karen Van Der Beken at kvanderbeken@eastersealsnh.org by Dec. 31.
Dick and Alex Anagnost of Anagnost Companies have been named honorary co-chairs of the Manchester Historic Association's MHA's 2017 Historic Preservation Awards
The awards, which will be presented May 18, 2017, recognize the efforts of individuals, businesses and organizations that have made significant contributions to the preservation of buildings, neighborhoods, traditions and other historic resources in Manchester.
For more information, call 603-622-7531 or visit manchesterhistoric.org.
A&A Search Staffing, an IT staffing recruiting and employment agency, has leased 1,367 square feet of office space at 2 International Drive at the Pease International Tradeport in Portsmouth. Catie Medeiros of The Kane Company represented A&A in the transaction.
Franklin Savings Bank recently donated a residential property in Warren to Pemi-Valley Habitat for Humanity.
Built in 1885, the dwelling features 2,640 square feet of living space with three bedrooms and two bathrooms.
Pemi-Valley Habitat for Humanity has listed the property for sale and will use the proceeds to fund other projects to include construction of a new home as part of its Home Build program.
The group plans to begin building the new home in 2017-18 utilizing some of the earnings received from the sale of the donated property.
The Greater Concord Chamber of Commerce will present an I-93 Concord Expansion Plans Luncheon from 11:30 a.m. to 1 p.m., Monday, Dec. 12 at the Holiday Inn in Concord.
The forum will focus on the expansion plans for Interstate 93 and how it will impact the local community. Project managers Don Lyford of the NH Department of Transportation and Gene McCarthy of McFarland-Johnson Inc. will discuss the proposed changes and answer audience questions.
Registration cost is $25 for members and $35 for non-members and includes lunch. For more information, contact the chamber 603-224-2508 or concordnhchamber.com.
Leah Bellemore has been named marketing manager of Wilton-based Roedel Companies. Bellemore most recently was marketing manager for Professional Teledata in Manchester.
The Raymond-based Regional Economic Development Center of Southern New Hampshire has been issued a $1 million award through the 2016 Community Development Financial Institutions FA Program. The purpose of this award, which is part loan and part grant, is to ensure lending and investment activity in low-income and economically distressed communities.
Manchester-based The Way Home, which helps families and individuals obtain safe, affordable housing and offers supportive services to nurture independence, and advocate for greater opportunity has received a $5,000 donation from Bank of New Hampshire to support its financial literacy education program.