People and Property: NH Real Estate and Construction News Rundown
Schilling Beer plans big expansion, Waterville Valley workforce housing announced … and more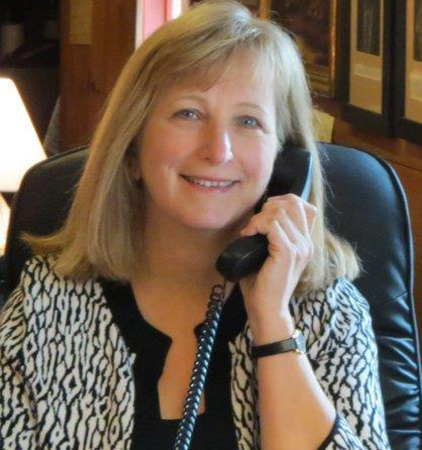 New Hampshire state officials celebrated National Bioenergy Day on Oct. 19 by holding an open house to completion of a new wood biomass boiler that will heat the NH Department of Environmental Services and the Department of Health and Human Services facility on Hazen Drive in Concord. The facility will be heated this winter with sustainably sourced local wood biomass chips instead of natural gas.
The project was completed through a financing mechanism in partnership with ConEdison Solutions, a national energy services company. It is part of a comprehensive $12.7 million energy efficiency and renewable energy upgrade for facilities in the Meldrim Thomson State Office Park East.
The heat plan features a 2.5-megawatt Messersmith wood chip boiler with an electrostatic precipitator to control air emissions. Other components of the overall energy project include a 57-kilowatt solar photovoltaic system on the roof of the Department of Motor Vehicles, non-ducted exhaust hoods in state laboratories, and modifications to HVAC systems and their controls. The project is expected to reduce energy consumption on the campus by approximately $950,000 annually.
Schilling Beer Co., Littleton, has announced expansion plans on the riverside land adjacent to its current brewpub. Bruce Cozzens, Schilling's chairman, said the expansion "will allow us to fulfill our dream of brewing world-class beers together in a purpose-built facility in the community that we love. "
Samyn-D'Elia Architects of Ashland is designing the facility, which will feature a custom-made, five-vessel 20-barrel brewhouse and innovative wood-aging and mixed fermentation programs, said Cozzens.
The plan also calls for a retail center and a tasting room overlooking the Ammonoosuc River. The new brewery is expected to be brewery operational by spring 2018.
Waterville Valley Resort and General Properties LLC of Plymouth said it is investing in a local property designed to provide workforce housing for Waterville Valley Resort employees. Located 2.5 miles from the resort's ski area, the Snow Star Inn will offer residences ranging from bunk-style to condo-style units based on employee needs.
Laura Pearlman of General Properties said workforce housing has been a longstanding challenge for the resort.
Construction is underway at Merrimack County Savings Bank's newest office in at 360 Londonderry Turnpike in Hooksett. The branch is expected to open in the summer of 2017, and will be the Merrimack's second office in Hooksett and their ninth branch overall.
Manchester-based Procon took home several Associated Builders and Contractors Excellence in Construction awards at the recent ABC NH/VT awards celebration. Among the Procon projects honored were: Portwalk Phase III, which won three awards in the Design-Build category, Excellence in Construction, Sustainable Building and the Community Service Award; and Fairfield Inn & Suites by Marriott in Cambridge, Mass., which won the "Merit Design-Build Award" and the "Sustainable Building Award."
Joel Pickering has been hired as vice president of construction at Al Terry Plumbing, Heating & AC of Hooksett. Pickering has 19 years of construction experience, spending the last 14 working with contractors and developers on pre-construction services.
Turnstone Corp. of Milford is featured in the fall issue of the US Builders Review, a business-to-business trade journal. Founded in 2002 by Stacy J. Clark, president, and her father William J. Clark, vice president, Turnstone specializes in construction management, design-build and general construction.
East Coast Lumber, East Hampstead, recently donated $25,000 to YMCA Camp Tricklin' Falls for the construction of a new three-season lodge. The donation came from the proceeds generated at East Coast Lumber's 40th Birthday Fair held in October.