People and Property: NH Real Estate and Construction News Rudown
Rochester forum looks at housing and jobs … and more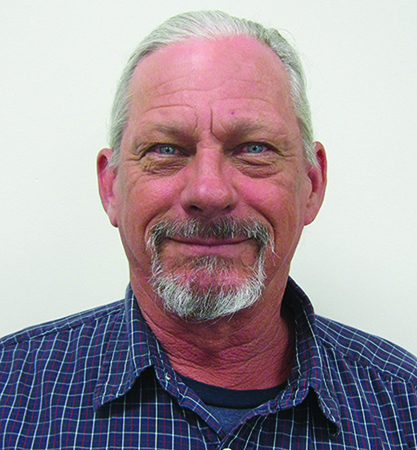 NeighborWorks Southern New Hampshire has announced its endorsement of the Mortgage Bankers and Brokers Association of New Hampshire's Certified Mortgage Professional designation, calling it a positive step in promoting a healthy lending environment for New Hampshire consumers.
Robert Tourigny, executive director of NeighborWorks Southern New Hampshire, said the designation "allows mortgage professionals to demonstrate their commitment to higher standards of excellence in the mortgage industry, including those who are underserved in the marketplace.
Meanwhile, NeighborWorks recently added Thomas Breslawksi of Hollis, manager of supply chain programs for Iron Mountain Inc., and Beth Jellison of Manchester, a sales consultant with Comcast, to three-year terms on its board of directors.
Concord-based North Branch Construction was recently presented with the 2017 Construction Industry Good Scout Award. The award, presented by the Daniel Webster Council division of the Boy Scouts of America, honors construction-related companies and organizations for positive impacts on their communities.
The Greater Rochester Chamber of Commerce, in partnership with the city of Rochester and the Workforce Housing Coalition of the Greater Seacoast, will present a June 20 community breakfast forum, "Housing, Jobs and the Community of the Future," focusing on economic development and the need for housing in the community.
Featured speakers include Rochester Mayor Caroline McCarley, Karen Pollard of Rochester Economic Development, Jim Campbell of Rochester Planning & Development, Michael Provost of Rochester Main Street and George Reagan, of NH Housing.
The event, will be held from 7:30 to 9:30 a.m. at The Governor's Inn in Rochester. Cost is $20.00 for chamber members and $25 for others. For more information, visit rochesternh.org.
LRGHealthcare has completed the sale of the Arthur Dalphond Building in Franklin to HealthFirst Family Care Center, which has occupied the building for the last 21 years.
"This sale brings in some much-needed funds for LRGHealthcare, reduces our operating expenses, and provides HealthFirst with better positioning to expand into the future," said LRGHealthcare CEO Kevin W. Donovan. "It's a win-win for LRGHealthcare, HealthFirst, and the community."
Transport for London's recently remodeling of the West Croydon Bus Station in London, which included the use of Manchester, NH-based Kalwall's translucent sandwich panels for its canopy, was recently honored by with a 2017 RIBA Regional Award by the Royal Institute of British Architects. In addition, TfL architect Martin Eriksson was honored as a 2017 RIBA London Project Architect of the Year.
The New England Chapter of the American Public Works Association recently honored the BETA Group Inc. as its the 2017 NEAPWA Contributor of the Year.
BETA Group Inc. which provides planning, engineering, landscape architecture, design, asset management and construction services, has five offices in New England, including one in Manchester.