People and Property: NH Real Estate and Construction News Roundup
Liquor Commission's biggest store on tap, Brookstone completes shipyard job … and more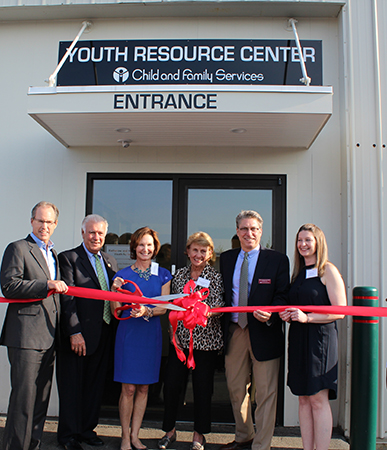 Bedford-based general contractor Eckman Construction recently completed interior renovations to improve separation and safety at the New Horizons for New Hampshire homeless shelter. Framers from Whitten Works Inc. of Ashburnham, Mass., joined Eckman employees in volunteering their labor. Materials were donated by Wallboard Supply Company of Londonderry and Home Depot of Manchester.
Eckman employees also returned to New Horizons several days later to serve dinner to roughly 100 patrons.
The NH Liquor Commission has begun renovating what will be the largest liquor store in northern New England. The new 33,000-square-foot store, which is expected to open in August at 292 Daniel Webster Highway in Nashua, will occupy the former Namco pool store space and replace the existing Nashua NH Liquor & Wine Outlet at 269 Daniel Webster Highway.
The new Nashua location will feature more than 5,400 varieties of wines and spirits and is expected to generate $21.5 million in annual sales.
B2W Software, a provider of heavy civil construction management software, has acquired 25 percent more space at its headquarters at 99 Bow St. in Portsmouth. The company now occupies the top two floors of the building, with a total of 18,000 square feet of office space.
The company said it grew annual revenue by more than 25 percent for the third consecutive year in 2015, attracting close to 150 new clients.
"Heavy construction companies are moving to more sophisticated software to improve profitability and competitiveness," said B2W Software founder and CEO Paul McKeon.
Brookstone Builders Inc., Manchester, recently completed a demolition and renovation project at Portsmouth Naval Shipyard that involved interior updates in an existing structure to provide personnel with additional kitchen spaces within an occupied security area.
The scope-of-work included the overall expansion of two kitchenette areas, select demolition, and installation of new custom cabinetry flooring, and finish work.
Erik Crisman was Brookstone's project manager. Primary contractor was NADIAD Inc. of New Jersey.
100 Tri City LLC has purchased a 69,217-square-foot warehouse building at 100 Tri City Road in Somersworth. The building, which sits on five acres, sold for $1.875 million.
Kent White of CBRE|Portsmouth represented the buyer and Larry Hirsch of Hirsch & Company represented the seller in the transaction.
Concord Housing + Redevelopment recently received a score of 95/100, making it a "high performer" in the federal government's Public Housing Assessment System review.
The PHAS score is based on a physical, management, financial and capital fund program assessment.
Ethereal Tattoo LLC has leased 1,600 square feet of retail space at the Londonderry Commons Retail Center in Londonderry. The firm is owned by Melissa and Sean Nolan of Londonderry, who have been in the tattoo business since 2006.
Jerry Hersch of the Commercial Division of Tinkham Realty Inc. represented the lessor, Leeman Corp., and assisted the lessee in the lease negotiations.