People and Property: NH Real Estate and Construction News Roundup
Sale price records on the Seacoast, The Petersons joins Sotheby's … and more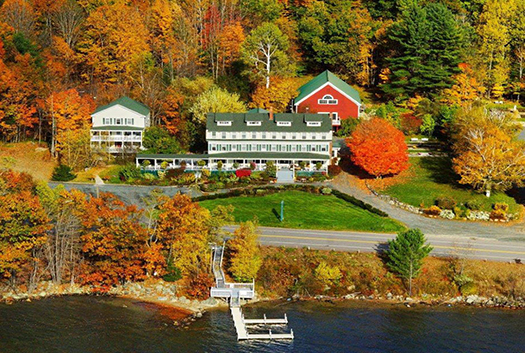 New median price sale records were set in 2019, both for single-family homes and condos, in the Seacoast area's residential real estate market, according to statistics from the Seacoast Board of Realtors.
In 13 sample Seacoast towns, the 2019 median sale price of a single-family home rose 4.1% to $479,000 in 2019. The total condominium median sale price came in at $332,000, some 4.7% ahead of 2018. Both marks are records going back at least six years, the Realtors said.
Neither of the total sales numbers were records, but both eclipsed 2018. Single family sales climbed 5.4% on 1,086 units and condominium sales were up a modest 1.2% to 649.
Meanwhile, single-family inventory reached its lowest level ever at 189 available units, while condominium inventory was at its lowest mark since last March at 113 units.
The New Hampshire Business Finance Authority has unveiled a new website that allows for online applications and is geared to encouraging more banks and businesses to work with the BFA on accessing capital.
"We are really excited about the new website and the tools it offers to help banks and business interested in working with the BFA, said James Key-Wallace, the BFA's executive. "Technology is an integral part of how we do business and focusing on customer service is essential."
Key-Wallace said the updated website will help streamline some applications "Our banking partners can even check if a loan is BFA-eligible right from their phone."
Raymond-based Jewett Construction has announced the promotion of Dan Ray to vice president of preconstruction and design. He previously was manager of integrated design. In addition, the firm has promoted Dave Littlefield, previously an estimator, to senior estimator.
Real estate firm The Petersons Inc. of Peterborough has joined the Four Seasons Sotheby's International Realty network. The firm has 12 sales associates and reported a sales volume of over $50 million in 2019. Four Seasons Sotheby's-related firms have over 200 sales associates and 17 offices throughout New Hampshire and Vermont, including Bedford, New London, Meredith and Hanover.
JSA Inc. of Portsmouth, an architecture, planning and interior design firm, recently completed the interior design of the River Club at Hudson Park luxury waterfront apartment complex in Yonkers, N.Y.. Some of the luxury amenities found in the 24 floors include a ground-floor lounge and indoor pool with waterfront views, a panoramic roof-level bar capturing views of the Manhattan skyline, and a fitness room.
Meredith Village Savings Bank has purchased $75,000 in tax credits from the New Hampshire Community Development Finance Authority to support the maintenance and programming efforts of the 196-year-old Historic Belknap Mill in Laconia. The four-story mill is the oldest unaltered brick textile mill in the U.S.
Steve Del Guercio was recently honored as Kalwall Corp.'s Salesperson of the Year by Kalwall Corporation for the 10th time. Tom Hon and Jim Fierro were also honored by the firm as Regional Managers of the Year for Kalwall and strategic partner Structures Unlimited Inc. Del Guercio, has been Kalwall's sales representative for New Jersey since 1999. Hon is the regional sales manager for parts of the West and Midwest U.S. and Canada. Fierro covers parts of the West and Southwest. In addition, Structures Unlimited has named Tim Herrmann as its top producer for 2019.