People and Property: NH Real Estate and Construction News Roundup
Eckman begins work at Dover senior living project, CDFA awards $5.325m in tax credits … and more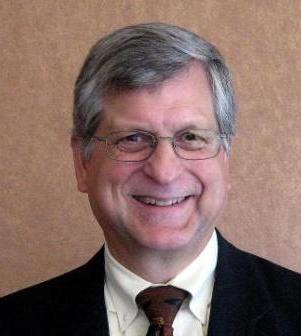 Several projects aimed at spurring economic and community development in the North Country recently received grant funding from the Northern Border Regional Commission.
The funds, announced jointly by Gov. Maggie Hassan and U.S. Sen. were presented as part of the 2016 NBRC Economic & Infrastructure Development Investment Awards.
Among the grants awarded:
• The NH Department of Resources and Economic Development will receive $42,000 to support creation of a five-year economic development strategy to align resources across agencies and organizations to address pressing economic development needs.
• The town of Northumberland will receive $200,000 for the repurposing of the former Groveton Mill site as an industrial park with room for approximately nine buildings.
• River Valley Community College will receive $50,000 for renovations to its Lebanon Academic Center in downtown Lebanon.
• The city of Berlin will receive $250,000 for construction of the first phase of a multi-use trail and riverwalk adjacent to the Androscoggin River.
• Solider On will receive $250,000 to assist in the creation of a 52 units of affordable, service enriched, permanent housing for veterans.
Jewett Construction Co., Raymond, has completed construction of the 8,000-square-foot corporate headquarters of the Bean Group in Portsmouth. The wood-framed, cedar-shingled building includes a masonry veneer, eyebrow dormers with windows, a rotunda and cupola with metal roofing.
Eckman Construction of Bedford has begun sitework at The Residence at Silver Square, a 68,000-square-foot, 76-unit senior living community in Dover. The new community, which developed by LCB Senior Living of Norwood, Mass., will feature a mix of studio, one-bedroom and two-bedroom senior apartments, along with an Alzheimer's unit and additional amenities and services for area seniors.
The project is the first phase of the Silver Square Development, located at the former McIntosh College campus on Silver Street in Dover. The Architectural Team of Chelsea, Mass., is providing architectural services for the project.
Matthew D'Amore, chief financial officer of Sanel Auto Parts, Concord, has been elected to the CATCH Neighborhood Housing board of directors. D'Amore, a CPA, and has been CFO of Sanel for the past four years.
The Southern New Hampshire Planning Commission will hold its 50th Annual Meeting starting at 6:30 p.m., Friday, Sept. 9., at The Yard Restaurant, 1211 S. Mammoth Rd., Manchester.
Keynote speaker will be civil engineer Chester "Rick" Chellman, who will discuss, "Connecting Ingenuity to Opportunity: Reinvestment in Southern NH Communities."
Attorney Peter F. Imse of Sulloway & Hollis has been reappointed to the board of directors of the NH Health and Education Facilities Authority. The Bow resident has been a member of the board since 1981 and is its current chair.
The Community Development Finance Authority has awarded $5.325 million in tax credits to 17 nonprofits throughout New Hampshire. Receiving the credits were: Belknap Economic Development Corp., $650,000; Community Action Partnership of Strafford County, $312,500; Dismas Home of New Hampshire, $62,500; Families In Transition, $300,000; · Franklin Business and Industrial Development Corp., $400,000; Granite State Children's Alliance, $325,000; HOPE for New Hampshire Recovery, $615,000; Lakes Region Mental Health Center Inc., $300,000; Manchester Police Athletic League, $187,500; MAPS Counseling Services, $150,000; Monarch School of New England, $500,000; Mountain Top Music Center, $350,000; Sandwich Children's Center, $125,000; St. Joseph Hospital, $137,500; The Housing Partnership, $350,000; The Triangle Club, $200,000; and TwinState MakerSpaces, $360,000.
Richard Cote of Gilford, site manager of the 32-unit Salmon Falls Estates housing facility in Rochester, has been named the U.S. Department of Agriculture Rural Development's Site Manager of the Year.
Cote, an employee of Preservation Management Inc. was honored in recognition of his "hard work and commitment of an exemplary site manager of a property participating in the agency's Multi-Family Housing Program."
Cote has worked for Preservation Management as the site manager for Salmon Falls Estates since 2013. Bridget York, Preservation Management's regional manager, nominated Cote for the award, citing his care for the property's needs, his dedication to responding to tenant requests and his initiative in working with Rural Development and Community Action Partnership of Strafford County to bring summer meals to the children of Salmon Falls and the surrounding area.