People and Property: NH Real Estate and Construction News Roundup
Construction begins on Bedford assisted living project, Fuss & O'Neil moves Manchester office … and more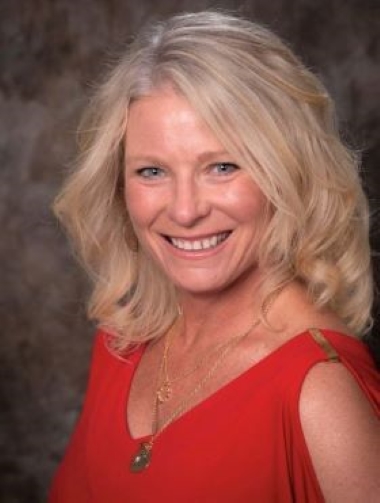 New Hampshire Congresswoman Annie Kuster, D-2nd Dist., is among the sponsors of the Protecting Our Conserved Lands Act, a bill that is aimed at preventing the use of eminent domain to seize conservation land protected by local governments and nonprofits, including land trusts, for the purpose of constructing natural gas pipelines.
Kuster, referring to the battle a few years ago fought in several southern New Hampshire communities to prevent construction of the Kinder-Morgan natural gas pipeline, said the measure "will give local governments and nonprofits a voice and a seat at the table, enabling them to protect their land from being recklessly sacrificed when a planned natural gas pipeline route crosses through it."
Essentially, the bill would compel pipeline companies to either negotiate a mutually agreeable solution or redirect their routes to less environmentally sensitive paths, such as existing rights of way identified for pipeline projects.
Brady Sullivan Properties recently donated 160 pairs of shoes to underprivileged children currently enrolled in sports programs at Girls Inc. of New Hampshire and the YWCA/SNHU Center for New Americans. The two nonprofits each sent 80 children to the Finish Line shoe store in Merrimack, where Brady Sullivan employees measured them all for fit and helped them pick out their new shoes.
West Rindge Builders in Rindge has begun work on building an addition at the Greenfield Covenant Church's Ministry Center at 12 Depot Drive in Greenfield. The addition will serve as the church's new worship space. In recent years, churchgoers have been worshipping at the Crotched Mountain School's Carter Memorial Hall. The firm's owner, Bill Harper, said that space will be completed in the spring of 2020.
Colliers International has announced the sale of 16 Garabedian Drive in Salem by Frontgate Management LLC to Wilmington, Mass.-based All Access Equipment Inc. The 52,000-square-foot multi-tenanted general industrial building that was about 70% occupied at the time of purchase. Hugo Overdeput of Colliers' Manchester office and Andrew Ward of Colliers' Portsmouth office represented Frontgate, and George Brooks of Brooks Real Estate Services represented All Access.
Fuss & O'Neill has relocated its Manchester office from 540 Commercial St. to 50 Commercial St. The new location is "a more collaborative space, which will help us streamline our operations amongst our teams and help us best serve our clients," said JoAnn Fryer, regional manager and senior vice president. Over 40 employees moved into the new office in October.
Senior Living of Bedford has been formed as a nonprofit to oversee construction and management of Bowman Place at Olde Bedford, an assisted living and memory care community under construction in Bedford. Members of the new nonprofit's board are: Alan Yeaton of Goffstown, chair; Paul Harrington of Manchester, vice chair; Ken Chalifour of Loudon, secretary; Linda Jacobson of Litchfield, treasurer; Chet Bowen of Goffstown; and Ruth Hynes of Londonderry;
The 95,000-square-foot, three-story Bowman Place will have 105 units — 36 apartments in memory care and 69 assisted living apartments. It is scheduled to open in the spring of 2021.
Kalwall Corp. has hired Paul "Wes" Settlemyre as Southeast regional sales manager. The Southeast Region includes South Carolina, North Carolina, Tennessee, Alabama, Mississippi, Louisiana, Georgia, Florida, Puerto Rico and parts of Arkansas and Kentucky. Settlemyre most recently worked as the Eastern Regional Roof Coating Account Manager for GE Silicones.
LRGHealthcare has announced completion of Phase One of the Emergency Care ReimaginED project at Lakes Region General Hospital. As part of the first phase, a walk-in entrance and ambulance entrance will return to their previous, but now newly renovated, location. The complete $7.5 million project fully renovates the hospital's Emergency Department.