People and Property: NH Real Estate and Construction News Roundup
Eastern Bank backs Summit's VA clinic construction … and more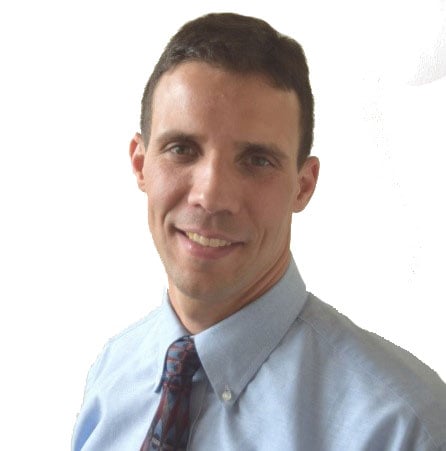 Bill Wetherbee of Cumberland has joined Raymond-based Jewett Construction's project management team. Wetherbee, who will work out of the firm's office in Scarborough, Maine, has over five years of experience in the construction industry.
The sale of the 7,500-square-foot building at 908 Hanover St., has been announced by Tom Dickson of Stebbins Commercial Properties, who represented the seller, Joseph Kennedy of Manchester. The buyer, Formosa Co. LLC of Manchester, was represented by Ty Ignaszewski of Cameron Real Estate Group. According to the Registry of Deeds, the sale price was $567,500.00.
Meanwhile, the sale of a 4,000-square-foot industrial condo at 8 Industrial Park Drive in Hooksett has been announced by Mike Reed, also of Stebbins Commercial. Reed represented the seller, Ken Boisclair of Goffstown and assisted the buyer, Chris DeSaulnier of Bedford, in the transaction. According to the Registry of Deeds, the sale price was $350,000.
The building at 9 Main St. in Nashua has been leased to Sky Market, which plans to open a Brazilian butcher shop and fish market at the site, according to Mark Prolman and Lisa Ferrari of Prolman Realty, who represented the lessor, CAZ Holdings LLC and assisted Sky Market.
Eastern Bank has provided a $2.5 million construction loan to Dover-based Summit Land Development for ground-up construction of an 8,500-square-foot building at 5 Terrascape Parkway along Somersworth's "Medical Mile." Planned to open in late 2019, the build-to-suit medical building is fully leased, long-term, to the U.S. Department of Veterans Affairs and will house a community-based outpatient clinic. Summit is a multifamily residential and commercial developer on New Hampshire's Seacoast. Eastern Senior Vice President Matthew J. Sylvia led the financing team, which included commercial portfolio manager Michael Cate and commercial banking administrators Karen Tenney and Dawn Shearer.
North Branch Construction of Concord recently completed renovation of the 14,287-square-foot New London Police Station and Recreation Department, which share the Buker Building and Whipple Hall.
Brad Abel has been promoted to vice president of real estate management for New Hampshire and Kayleigh Moloney has been promoted to property manager at Colliers International's Manchester office. Abel has been with the company since 2003 as a senior property manager. Moloney joined Colliers in 2014 as commercial lease administrator.
St. Mary's Bank said it was among the first to contribute to the Boys & Girls Club of Manchester's recently launched public phase of its capital campaign, More Kids, Brighter Futures. St. Mary's donated $30,000 to the effort. Campaign funds will go toward renovating Camp Foster and adding 5,000 square feet of multi-purpose program space while preserving outdoor recreation space at the Union Street Clubhouse. St. Mary's Bank funds directly supported the addition of a stone fireplace and entrance gate.
Paul Silvernail has joined Bedford-based TFMoran as a civil project engineer and septic designer. Silvernail, who has 33 years of experience in land surveying and civil engineering, is a licensed septic designer and septic installer.
Wason Associates Hospitality Real Estate Brokerage Group of Portsmouth has announced the sale of the 168-room Holiday Inn located in the historic downtown district of Saratoga Springs, N.Y. Wason associate broker Joe Cardillo represented the seller, Saratoga Pelican Associates LLC., in the transaction. The buyer was JLK Global Fund International, a Canadian investment group with a diverse portfolio of hospitality properties.