People and Property: NH Real Estate and Construction News Roundup
Seacoast sales volume jumps 5.3% in June … and more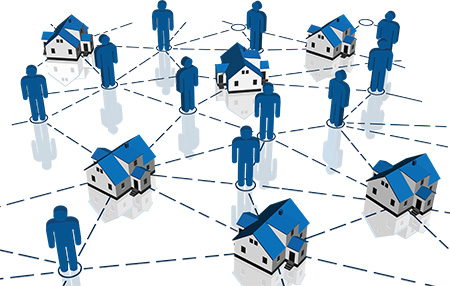 The Seacoast Board of Realtors reports that a record 70 homes in the $400,000-$700,000 range sold in June in 13 sample Seacoast communities – 24 more than the 46 homes priced under $400,000. Monthly volume was 5.3% ahead of June 2018 and 37.6% higher than May. The June monthly median sale price was $480,000. For the first six months of the year, sales are up 10.3% and the median sale price is up 6.7%, at $450,000.
Brady Sullivan Properties has pledged $78,750 toward the Palace Theatre Trust's Community Development Finance Authority-backed project to redesign the theater's entrance with a energy-efficient doors and mechanisms for maximum accessibility.
Whitney Nelson has joined Bedford-based Granite State Cabinetry as a kitchen designer. Over the last seven years she has designed and managed residential kitchen and bath projects throughout New Hampshire.
Kevin Shaw of Roche Realty Group Inc.'s Laconia office surpassed $20 million in closed sales volume for the six-month period ending June 30, the firm reported. Shaw has been practicing real estate with Roche Realty for 19 years.
The sale of the 13,342-square-foot building at 26 Londonderry Turnpike, Hooksett, has been sold by 26 Londonderry Turnpike LLC of Hooksett to CMG Mortgage Inc. of San Ramon, Calif. Sale price was $1.75 million. Mike Reed of Stebbins Commercial Properties represented the seller, and Kevin Herman of Herman Commercial Real Estate assisted the buyer in the transaction.
Studio H Real Estate, an Exeter-based real estate brokerage founded by Heather Stasiak, is merging with Brick & Barn Real Estate Group, which has offices in Portsmouth and Dover. Stasiak will assume the role of chief strategy officer and broker at Brick & Barn.