People and Property: NH Real Estate and Construction News Roundup
NHDOT bridge rehab project wins ASCE-NH award, Choate honored by Colliers … and more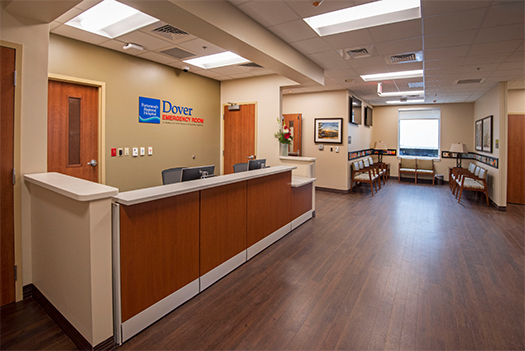 Nina Ann Timney has joined Al Terry Plumbing & Heating, Hooksett, as assistant controller. Timney is treasurer and events director of the ABC Young Professionals Group.
Steve Gormley has joined CHA Consulting Inc. as vice president and education market business development leader, based in Jacksonville, Fla. He will oversee the firm's education practice across New York, New England, the rest of the Eastern Seaboard and the Midwest.
The New Hampshire Department of Revenue Administration is accepting applications through June 30 for the Low and Moderate Income Homeowners Property Tax Relief program and is holding a June 5 workshop at its offices in Concord to
help taxpayers complete applications. Application forms (Form DP-8) for 2019 are available on the DRA's website at revenue.nh.gov. Taxpayers with questions can call 603-230-5920.
The DRA is located at the Governor Hugh Gallen State Office Park, 109 Pleasant St., (Medical & Surgical Building) in Concord. Help will be available from 9 a.m. until noon.
Some $2.7 million in federal funding has been awarded through the federal Airport Improvement Program for construction projects at Portsmouth International Airport at Pease and Claremont Municipal Airport. Pease has been awarded $2 million for a terminal expansion project, and Claremont has been awarded $700,000 to construct a new. The funding was announced by U.S. Sens. Jeanne Shaheen and Maggie Hassan and U.S. Reps. Annie Kuster and Chris Pappas.
A New Hampshire Department of Transportation bridge rehabilitation project on Route 107A in Kingston has been recognized with the 2018 Outstanding Civil Engineering Achievement Award from the American Society of Civil Engineers-New Hampshire. The award honors an engineering project "that demonstrates excellence in engineering skills and represents a significant contribution to mankind and engineering progress." The $1.5 million project of the bridge, originally built in 1937, was completed in 25 days.
Work included replacing the superstructure, roadway approaches, bridge rail replacement, and asbestos abatement.
NHDOT employed two new methods of construction to complete the job – prefabricated bridge units and ultra high performance concrete with steel fiber reinforcement. CPM Constructors Inc. of Freeport, Maine, was general contractor for the project.
The award will be presented at the ASCE-NH annual dinner, 5:30 to 9 p.m. Thursday, May 23, at the Puritan Backroom in Manchester.
Outdoor Pride Landscape & Snow Management, Manchester, was recently recognized by Forbes magazine as a "Forbes Small Giant," one of the 25 top small companies in America. All of the honorees "share a commitment to being the best at what they do, providing stellar service to customers, offering employees fulfilling, rewarding work and being vital members of their communities," according to the magazine. With 72 full-time and 250 seasonal employees, Outdoor Pride's market includes southern and central New Hampshire and northern and eastern Massachusetts.
David F. Choate III of Colliers International's Portsmouth, has been inducted into the company's Everest Club for the fourth year. The club recognizes the top 10 percent of all Colliers professionals in brokerage, valuation and corporate solutions in the U.S. based on revenue production. Choate was also recognized by the Colliers New Hampshire office as its top producer for 2018.
HomeWiz, an HVAC and electrical service company based in Belmont, Mass., is now licensed in New Hampshire and will begin to serve residential customers on the New Hampshire Seacoast, including Hampton, Greenland, Portsmouth, Seabrook, Rye and Newcastle, the company announced.
Yankee Magazine has named The Glen House, the 68-room boutique hotel at the base of Mt. Washington and completed last summer, as the Best New Hotel in New Hampshire 2019. The award was given as part of the publication's annual Best of New Hampshire|2019 Editor's Choice Awards. The hotel, owned by the Mt. Washington Summit Road Company and managed by Olympia Hotel Management, is located near the base of the Mt. Washington Auto Road, which the family-owned MWSRC has operated since 1906.
Armand Girouard has joined Northway Bank as mortgage loan officer, working out of the bank's downtown Plymouth, West Plymouth and Campton offices. Girouard is a former Plymouth selectman and founding board member of the Central New Hampshire Chamber of Commerce.
William P. Guilfoil recently joined Bellwether Community Credit Union as vice president of residential lending. Prior to joining Bellwether, Guilfoil was sales and operations manager for Evolve Bank & Trust in Auburn, Mass.
Hampton-based Blue Water Mortgage Corp. has opened two new offices, one at 84 Hanover St. in Lebanon and another at 116 S. River Rd., Bedford.
Al Lima has joined Northway Bank as mortgage loan officer for the Manchester and Concord areas. Lima most recently served as mortgage loan officer at Triangle Credit Union.
A 1,864-square-foot restaurant and 2,880-square-foot four-unit apartment building at 91-93 West Broadway in Derry has been sold to 91-93 WB Derry Realty Management LLC. The property contains 0.39 acres. Jerry Hersch of the commercial division of Tinkham Realty Inc. represented the sellers, Douglas A. and Rosalind M. Hartley. Sale price according to the Rockingham Registry of Deeds was $625,000.