People and Property: NH Real Estate and Construction News Roundup
Merchants Fleet takes new Hooksett space … and more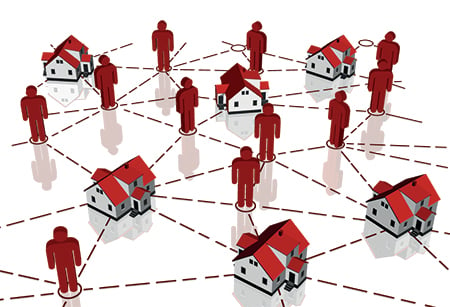 ReVision Energy has agreed to merge with Energy Emporium of Enfield. Under the terms of the agreement, Energy Emporium will be integrated as part of ReVision, which will offer customer service to all existing Energy Emporium customers and bring on board Energy Emporium's Kimberley Quirk and Anita Gonzalez as ReVision Energy employee-owners. Quirk and Gonzalez will continue to operate out of their Enfield location.
Plan NH and UNH Cooperative Extension have scheduled a March 14 workshop in Concord, "Nature & Economy – Recognizing and Leveraging Natural Assets for Economic Vibrancy."
Featured speaker will be Shannon Rogers, nature-based economic development state specialist with UNH Cooperative Extension, who will focus on connections between the environment and the economy how to sketch out a community's natural assets to be better utilized to advance community and economic development goals. For more information, visit extension.unh.edu.
Homeowners in the 190 Manchester Street mobile home park in Concord have closed on the purchase of their 25-unit park, making it New Hampshire's 128th resident-owned manufactured-home community, or ROC. Using training and technical assistance from the NH Community Loan Fund's ROC-NH team, homeowners organized and formed Top of the Hill Cooperative last August.
Engineering Ventures PC, with offices in Burlington, Vt., Lebanon, NH, and Schenectady, N.Y., has announced the addition of Matthew Ernst Clark Agnew and Michael Dussault, as owners.
Ernst and Agnew, both structural project engineers/principals, work out of the Burlington office. Dussault, senior civil engineer/principal, leads the Engineering Ventures office in Schenectady.
B2W Software, Portsmouth, a provider of heavy construction management software, says it has expanded its B2W Inform solution for e-forms and reporting with a complimentary library of user-ready form templates. The templates make it easier for contractors using B2W Inform to replace paper forms with highly customized electronic forms for critical safety, inspection, human resources and other enterprise data capture and reporting needs, the company said
Trisha Cross of Coldwell Banker LinWood Real Estate's Littleton office, has been named to Coldwell Banker'
International Sterling Society, an honor awarded to the top 25 percent of sales associates worldwide in the Coldwell Banker system.
Merchants Fleet, the eight-largest fleet management company firm in the country, has signed a 10-year-lease for a full floor at 14 Central Park Drive in Hooksett.
The company said the move represents a component of its FleetiQ initiative, a program centered on recruiting experienced fleet management professionals to relocate to New Hampshire and work for the 57-year-old fleet management company.
"Attracting and retaining the brightest minds in the fleet industry through our FleetiQ Program is a major component of our strategy for 2019, which is heavily focused on innovation," said Brendan Keegan, CEO of Merchants, in a statement. "We are excited to develop a space for our employees that supports creative thinking, wellness, and collaboration, and we're proud to stay in the community that Merchants has supported for decades."
Merchants Auto, the pre-owned dealership division of Merchants Automotive Group, will remain at its current location at 1278 Hooksett Road in Hooksett.