People and Property: NH Real Estate and Construction News Roundup
Nashua building sells for $1.15 million, North Branch completes $13 million renovation … and more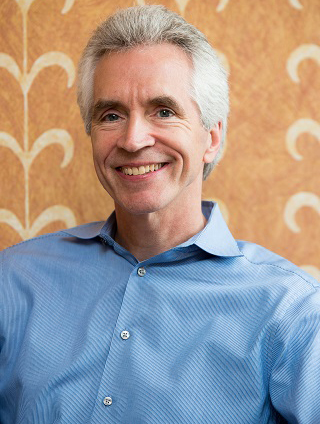 Gilford Village Knolls III has been officially declared the first affordable multifamily building in New Hampshire to be Passive House Certified by the Passive House Institute US. Developed by Lakes Region Community Developers, the 24-unit project for seniors is the third phase of the Gilford Village Knolls campus.
Passive house buildings on average use 86 percent less energy for heating and 46 percent less for cooling than buildings constructed to regular code. LRCD also installed an 86.4kW solar array on the roof, meaning that GVK III will produce more energy than it uses, official said.
Stewart Associates Architects of Laconia designed the building. Other members of the development team included DEAP Energy Group; Steven J. Smith & Associates; Martini Northern; GDS Associates; Sheehan Phinney Bass & Green; and Stewart Property Management.
Granite Commercial Real Estate LLC has announced the promotion of Brigitte Lunderville to senior project manager. Lunderville has worked for the firm since 2010, and in her prior role as project manager, she oversaw the demolition of a four-story, 140,000-square-foot hotel and conference center, the permitting of a 280-unit apartment development, and supported brokerage activities on a 55,000 square foot corporate relocation.
North Branch Construction of Concord recently completed construction of the $13 million renovation of Rockingham Village Apartments, the former Cimarron Apartments, on Batchelder Road in Seabrook. North Branch renovated six occupied four-story residential buildings totaling 388 units, along with a stand-alone, 2,400-square-foot community building.
Owner is Chartwell Holdings, and Burnell Johnson Architects of Manchester designed the project, which was funded through Low Income Housing Tax Credits administered through the NH Housing Finance Authority.
The AC Hotel by Marriott in Portsmouth is on target for a late summer completion, designer and construction manager Procon reports. The five-story hotel will feature an event center and a rooftop bar and is adjacent to the 3S Artspace in the city's North End. The project is a developer collaboration between XSS Hotels of Manchester and Cathartes of Boston.
Turner Building Science and Design LLC, a mechanical engineering firm in Harrison, Maine, has announced that Tom Betteridge has joined the team's Concord office. Betteridge has over 11 years of experience as a mechanical engineer, serving a wide array of clients and industries.
Prolman Realty Inc., Nashua, has announced the sale of 99-101 Perimeter Rd., Nashua, to Perimeter 99101. Mark Prolman represented the seller, Stein Realty LLC and Richard Danais represented the buyer. The property is leased to SSI, Pilot Workshops, and Stratus Business Development. 101 Perimeter Road is leased to Terrafugia.
According to the Hillsborough County Registry of Deeds the selling price was $1.15 million.
The Regional Economic Development Center is launching the Granite State Growth Competition, a statewide business pitch competition, with a grand prize of $25,000, that it says will support New Hampshire's entrepreneurial ecosystem and increase the visibility and skills of young businesses.
The new competition "will showcase the innovative and inventive young, small businesses across the state," said Laurel Adams, president of the REDC. "We hope this competition shows that New Hampshire is a great place to start and grow a business, encouraging those who might be thinking about building a business to dive in and use the available resources."
Registered for-profit companies across the state that have been in existence for fewer than three years and generated less than $300,000 in revenue in 2018 are eligible to participate.
Applications are due at midnight March 6. For more information, visit redc.com.
Brady Sullivan Properties recently secured five new leases in Nashua. Datanomix, MarketReach Inc., HW Staffing Services and the Nashua School District's Brentwood Program have all relocated to 410 Amherst St., while Conformal Medical now occupies 4,687 square feet at 15 Trafalgar Square.
Brady Sullivan's in-house tea of Charles Panasis, Ben Kelley and James Tobin facilitated the transactions with Thomas Farrelly, Denis Dancoes and Sue Ann Johnson of Cushman & Wakefield, the Nashua portfolio's exclusive listing broker.