People and Property: NH Real Estate and Construction News Roundup
Gambaccini joins SVN's Bedford office … and more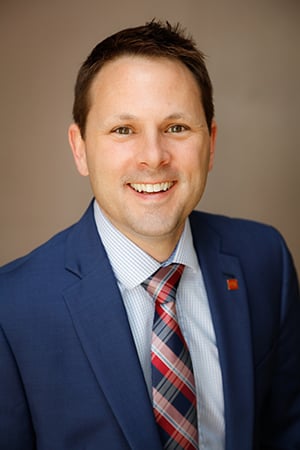 Firehouse Subs recently signed a long-term lease for 1,672 square feet at the new Shoppes at 655 South Willow St. in Manchester, its second location in New Hampshire. Bryan Wright and Chris Janelle, both of Colliers International, represented the tenant and Chris McMahon of Summit Realty represented the landlord, Brady Sullivan Properties.
In addition, Wright recently completed a deal in Nashua at 150 Broad St. with Cruzin Cakes, a local bakery shop. Wright represented the landlord, Schupack Broad Street Trust. Jay Lee of Berkshire Hathaway Verani Realty represented the tenant. And he also represented the landlord, Eppicenter LLC, and assisted the tenant, Releaf, a CBD shop, in a lease of 1,214 square feet at 98 Calef Highway in Epping as well as Boone's Thai Restaurant in a 2,000±-square-foot lease transaction at Epping Crossing in Epping, a center owned by WS Development.
The Children's Museum of New Hampshire in Dover recently received $100,000 in business tax credits from the NH Community Development Finance Authority to expand programming and exhibit space. The project will add a new play patio adjacent to the museum's entrance and enhance an existing classroom with interactive technology, officials said. Northway Bank is supporting the Children's Museum's Play Expansion project, slated to be completed by Summer 2019, with the purchase of $15,000 in tax credits.
Bill Jean of Fulcrum Associates, treasurer of NHCIBOR Cares, Marie Bodi of CPM Management, a board member, and David Choate of Colliers International, a recipient legacy award winner of NHCIBOR Cares, recently presented the 2018 donation to the Pease & Carrots 11th annual charitable food drive. Cash donations, food items and gifts in kind were part of the contribution to Gather's pantry.
The TD Charitable Foundation, the charitable giving arm of TD Bank, has donated $125,000 to NeighborWorks Southern New Hampshire as part of the foundation's Housing for Everyone grant competition. The funds will support creation of The Merrimack Townhomes, a new affordable rental housing development to be located at 315 Daniel Webster Highway in Merrimack. Construction of the $10 million project, 45-unit project is scheduled to begin later this year.
DeStefano Architects is remodeling its downtown office space. The project will include a new point of entry at 22 Ladd St. in downtown Portsmouth. The renovated space is due to be completed in early February.
Robert Belitz has taken over as the new president and CEO of engineering firm Tighe & Bond. Belitz, who has more than 25 years of experience in the industry, joined Tighe & Bond more than four years ago as chief financial officer. He succeeds David Pinsky, who retired from the position at the close of 2018 after serving in the position for 13 years and being with the firm for 31 years.
Dave Gambaccini has joined the newly opened Bedford office of commercial real estate firm SVN as senior director of commercial brokerage. He joins Larry Pelletier, managing director.
Landry/French Construction of Scarborough, Maine, has expanded into New Hampshire with the opening of an office in Portsmouth. Mike McLaughlin, formerly of Turner Construction and Commodore Builders, will serve as senior vice president of the New Hampshire office.
Meredith-based Roche Realty Group has reported a sales volume for the 12 months ending Dec. 31 of $121,625,552, involving 451 transaction sides.
The firm also announced that it has invested in Matterport interactive high-definition 3D technology in order to best showcase their listings.
Manchester dentist Bryan Hoertdoerfer, owner of Hoertdoerfer Dentistry, has pledged to raise and donate $160,000 over the next five years in support of the expansion of the new $29 million Elliot Regional Cancer Center. Hoertdoerfer has been recognized by the Elliot Hospital as the first corporate sponsor in 2018 to achieve the Elliot Elite Sponsorship Level by raising over $35,000 through personal and corporate fundraising through the Mary & John Elliot Charitable Foundation.