People and Property: NH Real Estate and Construction News Roundup
Littleton plots retail recruitment strategy, Kalwall enters Africa market … and more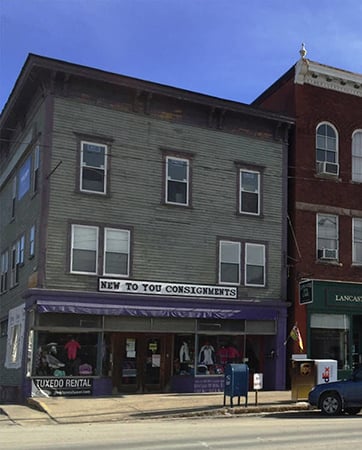 Buxton, a Fort Worth, Texas-based customer analytics company, is partnering with the town of Littleton in helping to form the community's retail recruitment strategy. Buxton said the town will use its data to target new store and restaurant brands to the Littleton as well as assist existing retailers.
"We are eager to begin working with Buxton," said Littleton Town Manager Andrew Dorsett. "We know that proactive communities utilize consumer data and analytics to reach business development goals, and provide citizens with the best mix of shopping and dining options."
Buxton says it has worked with more than 800 communities across the country, including Rochester in New Hampshire, to integrate data into economic development strategies.
Manchester-based Kalwall Corp., has entered a partnership with Trikord Aluminum Company Ltd., of Abia State, Nigeria. Trikord will also be working with Kalwall's strategic partner, Structures Unlimited, Inc., of Bow.
Trikord is a subsidiary of the architectural consultancy Cosmo Base Consortium Ltd., a supplier of roofing and cladding products for industrial, commercial and residential construction.
"We have been looking to expand our base in Africa and this was a great opportunity," said Kalwall principal Amelia Keller. "While we are well established in North America and Europe, partnering with Trikord and Cosmo Base creates a great connection to this region and we look forward to building on this partnership."
Procon, the Hooksett-based construction and architectural firm, donated gifts totaling $4,000 to 80 children through the Granite YMCA's annual Angel Tree, which aids low-income children participating in the Y's START and STAY programs.
St. Mary's Bank has added Mary Sullivan and Jason Miles to its staff as residential lending sales managers. Sullivan will oversee residential lending in eastern New Hampshire, the Seacoast, Concord, the Lakes Region and Maine. Miles will focus on southern New Hampshire, the Monadnock Region and Massachusetts.
Kevin Shaw has been named Roche Realty Group's Top Producer for 2018. Shaw recorded $22.75 million in sales volume, up from his $19.7 million in 2017. Roche has offices in Meredith and Laconia.