People and Property: NH Real Estate and Construction News Roundup
Choate brokers big Dover land deal, Union Leader leases 50k square feet to warehousing firm … and more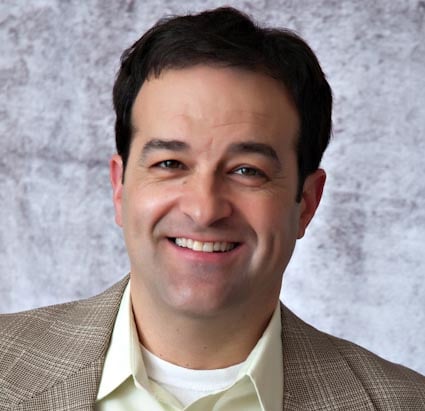 David Choate of Colliers International's Portsmouth office recently brokered the sale of 19.4 acres at 181 Silver St. in Dover by Profero Management & Holdings LLC to VMD Companies LLC. Brian Roache of Atlantic Retail Properties represented VMD Companies.
The property, part of the former McIntosh College campus, is slated to become Silver Square, a mixed-use development consisting of a hotel, assisted living community, Dunkin' Donuts bank and an office building.
Bob DeColfmacker, president of Profero, said that the Silver Square project is first among four of the former McIntosh College properties slated for sale, reuse or development.
According to the Strafford County Registry of Deeds, the property sold for $3,175,000.
Raymond-based Jewett Construction Company recently completed renovations to Brattleboro Subaru on Putney Road in Brattleboro, Vt. Designed by Bruce Ronayne Hamilton Architects, the project involved 6,000 square feet of interior and exterior renovations.
The firm also has been selected to design-build a new 40,000-square-foot dealership for Bill Dube Ford Toyota at 40 Dover Point Rd. in Dover. Groundbreaking is scheduled for July 19. Bruce Ronayne Hamilton Architects and Summit Engineering also are working on the project.
Dinsmore Associates Realtors of Windham has joined the Coldwell Banker network and will operate as Coldwell Banker Dinsmore, serving Windham and southern New Hampshire. The company was founded by Brad Dinsmore in 1978 and has a local team of sales associates with an average of 24 years experience in real estate.
Eastern Bank, with $9.9 billion in assets and nearly 100 branches across Massachusetts and New Hampshire, is partnering with Embrace Home Loans. Under the partnership, Embrace will provide operational resources to support the loans originated by Eastern.
Stay Work Play NH will be among the first tenants at The Flats at Hanover Commons, a Manchester project that will offer "micro" residential units as well as commercial space.
Developed by Elm Grove Companies, The Flats, due to open in late Summer, consists of 32 apartments. The nonprofit Stay Work Play NH is the first to claim office space in The Flats.
"The Flats at Hanover Commons help illustrate the "Stay" in Stay Work Play, by offering a creative and innovative housing solution that is designed to be attractive to our organization's target audience," said Stay Work Play's CEO, Kate Luczko.
Adam Carey has been named director of operations at The NLS Group, Danbury. He previously was a project manager at NLS's Cleveland office.
Margo Armstrong has been named director of human resources at the engineering firm of Tighe & Bond, which has an office in Portsmouth.
North Branch Construction of Concord recently completed construction of Salmon Brook Senior Housing, a new three-story, 31-unit facility on Lovell Street in Nashua. Architect for the Southern NH Services Management Corp. project was David M. White Architecture of New London.
NH Housing recently graduated its second class of Homeownership Fellows. The year-long program involves emerging leaders in the mortgage origination field who take part in six educational development sessions that focus on NH Housing's range of programs as well as meetings with successful mortgage professionals and visiting with top state and national officials.
The NH Housing Homeownership Fellowship is accepting applications for the class of 2016-17 through July 29. For more information, visit nhhfa.org.
Concord-based Nobis Engineering Inc. has announced the addition of two new members to the firm's board of directors: Kirk Leoni, a principal with Nathan Wechsler & Company of Concord, and Roseline Marston, president of A.D. Marble & Company of Conshohocken, Pa.
Jones & Beach Engineers Inc. has hired Paul Zarnowski as assistant survey manager at its Stratham office.
Eagle Warehousing and Distribution LLC and Eagle Express LLC, a logistics and trucking company, has signed a five-year lease for 50,730 square feet of warehouse space at 100 William Loeb Drive in Manchester. Deanna Caron of Stebbins Commercial Real Estate represented the landlord, the Union Leader Corp., and Richard Danais of Danais Realty represented Eagle.
Meanwhile, Caron also represented Union Leader Corp. in its deal to lease 13,660 square feet of warehouse space at 200 Perimeter Rd. in Manchester. The newspaper company is moving its distribution operation from its 100 William Loeb Drive location. Roger Dieker of CBRE/New England represented the landlord, Amber Perimeter Associates of New Rochelle, N.Y.