People and Property: NH Real Estate and Construction News Roundup
Mascoma Savings buys CRDC tax credits … and more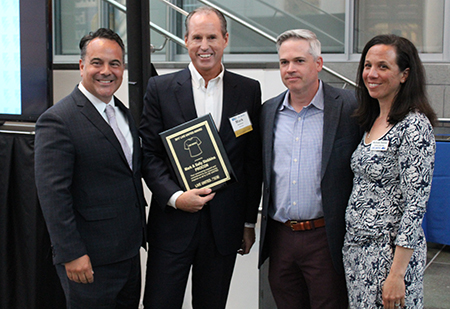 Scott Donovan has joined CJ Architects as a senior project architect. A longtime Seacoast architect, he previously worked at Oak Point Associates in Portsmouth.
Nonprofit organization Avesta Housing will host a grand opening celebration at 3 p.m. Friday, May 18, for its recently developed affordable senior apartments, The Meadows, in Hampton Falls. Speakers for the grand opening will include Gov. Chris Sununu and NH Housing Finance Agency CEO Dean Christon.
A new 100-room Hilton Garden Inn, has opened in Lebanon.
The Hilton Garden Inn Hanover Lebanon also features more than 6,500 square feet of flexible event space.
Prolman Realty Inc., Nashua, has announced the lease of 2,266 square feet of first-class office space to Panviva Inc. at 61 Spit Brook Rd., Nashua. Mark Prolman represented Panviva and Denis Dancoes of Cushman Wakefield represented the building owner, Farley White Management Company.
CRDC, the Capital Regional Development Council, has received a pledge from Mascoma Saving Bank for $25,000 in state tax credits for the fiscal year ending June 2018. Through the Community Development Investment Program, the NH Community Development Finance Authority makes awards annually of $25,000 in New Hampshire state tax credits to CRDC. The award will support CRDC's operating expenses, said Stephen Heavener, CRDC executive director.