People and Property: NH Real Estate and Construction News Roundup
Grants awarded to affordable housing initiatives, NH construction unemployment rate rises in March … and more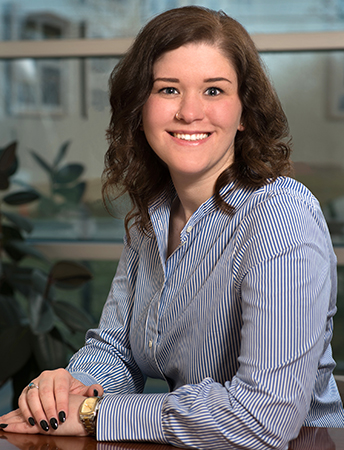 CATCH Neighborhood Housing has sold its previous office space at 79 S. State St. in Concord to the Crisis Center of Central New Hampshire. CATCH, which recently moved to new office space on Loudon Road, had been looking for a buyer that supported what CATCH says is its vision of creating communities where every person is confident of a home.
The new location, said Paula Kelley-Wall, director of the Crisis Center, will give the organization the office space it needs as it prepares for Building on Hope's complete renovation and expansion at the center's emergency shelter
Sarah Jacobs and Harry Malone, co-chairs of the grassroots community action group Manchester Connects, are looking for volunteers to fill a range of positions in the organization, which is working to making the city an inviting place for people of all ages and backgrounds to live, work, study and play.
They are seeking eight people to serve on the organization's steering committee, which includes leaders of five specific initiatives that have been proposed by Manchester Connects: parking, the loop, the Riverwalk, the pedestrian bridge and placemaking. In addition, the steering committee needs leaders for such functions as communications, resource identification and legal and regulatory issues.
For more information, visit mhtconnects.org.
The NH Department of Environmental Services has announced that grants totaling $48,450 are available to protect drinking water supply lands in Salem, Windham, Derry, Londonderry and Manchester and in the Lake Massabesic watershed, which includes portions of Auburn, Hooksett, Candia and Chester.
Municipalities and nonprofit land trusts may apply for grants to cover up to 50 percent of the value of land or conservation easements critical to the quality of public drinking water supplies.
Eligibility applications are due June 15. NHDES will notify eligible applicants by July 16 and final applications will be due Aug. 6. For more information, click here
DeStefano Architects of Portsmouth has announced that Erin Graham has joined the firm as an interior designer. Prior to joining the firm, Graham worked for such firms Perkins + Will and IA I Interior Architects, both of Boston.
Two affordable housing initiatives – one to explore a multi-organization collaboration and another to fund a housing development resource person – have received grants from the NH Housing Finance Authority.
An Emerging Opportunities Program grant of $50,000 was awarded to Families in Transition in Manchester, prompted by the recent FIT-New Horizons merger and integration of services, to create a position to increase that organization's housing development capacity. The new housing development director will also serve as a resource for homeless service providers around the state who want to develop housing solutions for homeless families and individuals.
A second grant of $25,000 will support a New Hampshire Affordable Housing Organization Partnership Project study of a prospective collaboration among four state organizations – AHEAD of Littleton, Concord-based CATCH Neighborhood Housing, Lakes Region Community Development in Laconia, and Manchester-based NeighborWorks Southern New Hampshire. The study will look at how increased collaboration might help them gain efficiencies by building capacity, strengthening sustainability, and supporting staff expertise and opportunities for advancement.
New Hampshire's construction unemployment rate stood at 7.7 percent in March, according to an analysis of U.S. Bureau of Labor Statistics data released by Associated Builders and Contractors. The rate was 0.5 percent higher than February's, which stood at 7.2 percent, and it was 0.4 percent higher than the 7.3 percent rate reported in March 2017. Nationally, the construction unemployment rate was 7.4 percent, the lowest national March rate on record.
Westfield, Mass.-based Tighe & Bond, which has an office in Manchester, NH, climbed 19 spots to No. 241 on Engineering News Record's 2018 Top 500 Design Firms ranking.