People and Property: NH Real Estate and Construction News Roundup
Northland Forest Products named New England Exporter of Year, Good Roads Association elects new officers … and more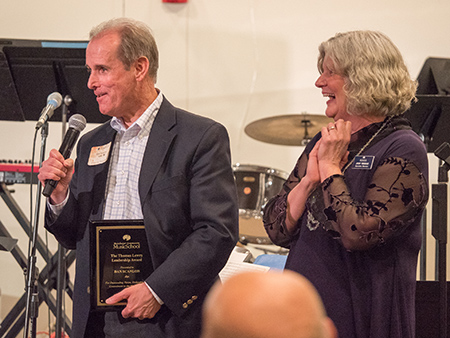 More than half of the available independent and assisted living units at Summit by Morrison, a senior living community in Whitefield, have been reserved by future residents, according to Chad Dingman, CEO.
The independent and assisted living apartments are in the community's main campus building, Summit House, which also features apartments for those who may need memory support. Summit by Morrison will open in late spring 2018.
Fulcrum Associates, a Manchester-based construction management firm Hampshire, recently received a BAE Systems Partner 2 Win Supplier of the Year Award. Fulcrum was recognized for its renovation of existing offices and storage space into high-functioning manufacturing space. Fulcrum was honored alongside 10 other suppliers from across the country and Canada at a ceremony last month held in Manchester.
Concord-based Sanborn, Head & Associates Inc. is celebrating its 25th anniversary this year. The engineering firm was founded by Paul Sanborn, Charlie Head, Scott Shillaber and Chip Crocetti. Since its founding, the firm has completed over 5,000 projects across the United States and internationally.
The NH Good Roads Association has elected officers for 2018-19: president, Brian Good, Busby Construction Company, Atkinson; vice president, Paul Busby, Busby Construction Company, Atkinson; secretary/treasurer, Ryan Audley, R.S. Audley Inc., Bow; and past president, Paula Cantara, The Rowley Agency, Concord. Directors elected were: Melissa Neptune, Hews Company, Bow; Sue Merrill, F.L. Merrill Inc., Loudon; Adam Bates, Weaver Brothers Construction Co., Bow; Bill Boynton, NH Department of Transportation; P.J. Mason, Chadwick BaRoss, Concord; William Hess, Jeremy Hiltz Excavating Inc., Ashland; Larry Major, Pike Industries, Belmont; Jeff Foote, town of Bedford; Chris Mulleavey, Hoyle, Tanner & Associates, Manchester; Jason Riley, Maine Drilling & Blasting, Auburn; and Richard Bushnell, Core & Main, Manchester.
Homeowners at Ambleside Mobile Home Park in Barrington recently closed on the purchase of their 69-unit park, making it New Hampshire's 124th resident-owned manufactured-home community. Using training and technical assistance from the New Hampshire Community Loan Fund's ROC-NH™ program, residents organized and formed Lee Oak Cooperative last December to buy their privately owned manufactured-home park. They then negotiated with the park's owner, Michael Roberts, and reached a purchase price of $3.4 million before finalizing the deal with a mortgage from the Community Loan Fund.
Jewett Construction Company, Raymond, has announced the promotion of Alain LeBlanc to senior project manager.
Leo Sanfacon, a retired local dentist, has been presented with Lakes Region Community Developers' Changing Lives Award, in recognition of the impact that he has made on the lives of thousands of children and families in the Lakes Region. Jason Hicks, chair of the board of Lakes Region Community Developers, said, the award "recognizes someone whose contributions to the Lakes Region community reflect the mission and values of our organization."
Jameson French, president of Kingston-based Northland Forest Products, will be among the New Hampshire businesspeople to be recognized at the May 2 Small Business Week Awards, presented by the U.S. Small Business Administration and the NH Bankers Association. French's firm, which also has a plant in Troy, N.C., has been named the 2018 Small Business Exporter of the Year for New Hampshire and New England.
Northland is a hardwood lumber processor and distributor producing lumber for markets in the U.S. and 26 other nations.
In 2016 and 2017, Northland worked with the NH Office of International Commerce and participated in the State Trade Expansion Promotion program and expanded the firm's global reach into Germany, Vietnam and Malaysia while developing leads in Indonesia, Thailand and the Philippines, among others.
For information on the May 2 event, call Warren Haggerty at 603-225-1405 or email warren.haggerty@sba.gov.