People and Property: NH Real Estate and Construction News Roundup
Stibler Scholarship launched at NHIA, North Branch begins Dartmouth project … and more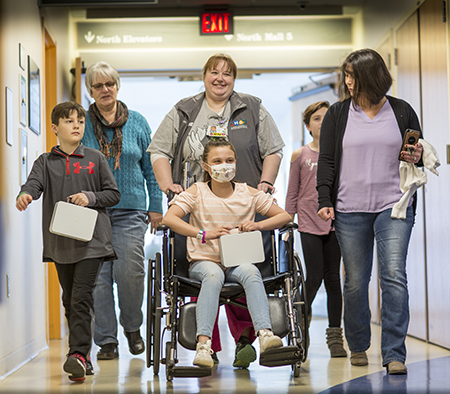 Abhijit "Nannu" Nobis, founder and CEO of Nobis Engineering, Concord, has been appointed to the Federal Reserve Bank of Boston's New England Advisory Council.
The council is a regional advisory board created to better inform members of the Federal Reserve about the issues affecting small and mid-sized businesses in the region.
The NH Institute of Art, in partnership with Stibler Associates, has announce the Stibler Associates Design Scholarship, created to honor the importance of design by offering financial assistance and professional mentorship to recipients. The scholarship was established in honor of company founder Phyllis L. Stibler.
Max Nutrition of Manchester has opened for business in 3,000 square feet of space at 377 Elm St. in Manchester. Matthew Bacon of Norwood Group, represented Max Nutrition and Deanna Caron of Stebbins Commercial Property represented the landlord.
Work has completed on the renovation and expansion of the YMCA of Greater Nashua in Merrimack. Harvey Construction, Bedford, was construction manager and Dennis Mires, The Architects designed the project.
Newport-based Sugar River Bank has been selected to participate in the Federal Home Loan Bank of Boston's Equity Builder Program, a $3.1 million program that assists local homebuyers with down-payment and closing costs as well as homebuyer counseling and rehabilitation assistance. The program provides grants to financial institutions to assist households at or below 80 percent of the area median income. Borrowers are eligible to receive up to $11,000 in assistance on a first come first serve basis.
Don St. Germain, executive vice president and chief lending officer at St. Mary's Bank, has been elected chair of the board of directors of the Manchester Development Corp. He has served on the board since 2015.
Samantha Russ has joined CHA Consulting Inc. as an assistant engineer in the firm's Keene office. She will be working as part of CHA's highways team.
North Branch Construction of Concord has begun the renovation of the four-floor Blunt Alumni Center on the Dartmouth College campus. Existing offices, break rooms, restrooms and a kitchen will all be renovated and a canopy will be added at the garden level. Studio Nexus Architects & Planners is providing architectural design.
CBRE|Portsmouth has announced the sale of two commercial buildings as part of a portfolio sale. Christian Stallkamp and Caitlin Burke of CBRE|Portsmouth were the listing brokers for both 19-23 Pleasant St. Unit 1 in Newburyport, Mass., and 54 Daniel St. and 88 Penhallow St. in Portsmouth, NH.
The Newburyport property consists of 6,137 square feet of retail condominiums and sold for $1.475 million. The buyer was represented by Alissa Christie of Bentley's Real Estate, Newburyport. The two Portsmouth properties contain a total of 5,717 square feet of mixed use space with TJ's Restaurant on the first floor and residential apartments upstairs. It sold for $1.925 million. Andy Fleisher of NAI|The Norwood Group represented the buyer.
Nikki Barrett and Angela Spencer of Peabody & Smith Realty's Littleton office have been awarded the Real Estate Negotiation Expert (RENE) certification. The designation is conferred by the Real Estate Business Institute and is an official certification of the National Association of Realtors.