People and Property: NH Real Estate and Construction News Roundup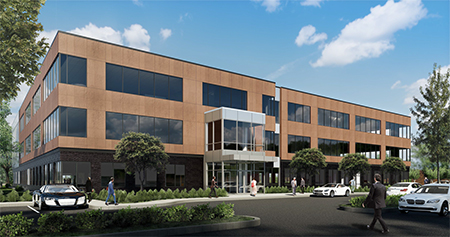 The city of Concord has launched a new economic development website, investconcordnh.com, developed to help retain and attract new business investment and talent to Concord. An initiative of Economic Development Director Suzi Pegg the website is one of the city's new marketing tools, along with a brochure and Power Point.
"Concord has so much to offer companies and people and has been, to this point, a relatively best-kept secret," said Pegg. "With these tools we can now proactively go out into the market to show what this great city has to offer in terms of business opportunities and quality of life' Pegg says.
Peabody & Smith Realty has been awarded the Website Quality Certification from Leading Real Estate Companies of the World. The certification was presented in recognition of excellence in website design, content and functionality. After introducing multiple new features, including live chat, Peabody & Smith said the site received high marks in a variety of critical areas relating to website performance.
North Branch Construction of Concord has completed construction of a new satellite retail facility for CarMax Auto Superstores at 300 Keller St. in Manchester, the national used car retailer's first store in New Hampshire. The 9.66-acre site was previously developed as a Walmart, which was demolished to make way for the new 17,758-square-foot sales and service building featuring a showroom and presentation lanes. The facility includes a 936-square-foot car wash building, a 402-space sales lot, a 203-space customer parking lot, and a 2.74-acre vehicle staging area. O'Brien Herr Architects of Alpharetta, Ga., provided design services for the project.
With 2017 sales of more than $49 million, Ellen Mulligan has again been named the top producer at Coldwell Banker Residential Brokerage's Center Harbor office. She has been the office's top producer for over 10 years.
Berkshire Hathaway HomeServices Verani Realty recently recognized its top performers of 2017: commercial agent Tom Duffy was named the top producing agent of 2017; Team Tringali, made of up agents Danielle and John Tringali, was named the top 1 producing team; and Verani's Nashua office was honored as Office of the Year.
The 10,000-square-foot office building at 77 Pearl St., Manchester, has been sold by Quinair LLC of Concord to Tokena LLC of Manchester. Mike Reed and Tom Dickson of Stebbins Commercial Properties Inc. represented Quinair in the transaction and assisted the Tokena. According to the Registry of Deeds, the sale price was $570,000.
Leigh Sherwood has joined Manchester-based architectural firm Lavallee Brensinger as a design principal. Sherwood has more than 30 years of experience on public and private educational projects. Also joining the firm as a senior project manager is David Harris Jr., who has worked with Sherwood for over 11 years.
Ray Dugdale, a 30-year veteran of the commercial finance industry, has joined Colliers International|New Hampshire's New Manchester office as a loan originator.