People and Property: NH Real Estate and Construction News Roundup
Walz joins CATCH board … and more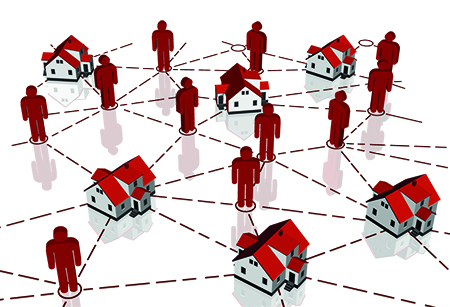 The Portsmouth Historic District Commission has scheduled a presentation with the city's Planning Department at 6:30 p.m. Thursday, Feb. 22, to share details of work undertaken to assess potential risks and impacts from sea level rise or coastal flooding on the the city's historic district. The presentation will be held at Council Chambers in Portsmouth City Hall.
For a full copy of this study and previous meeting materials, visit http://bit.ly/2GvfE0J.
The Executive Council last month authorized $10 million in expenditures from the Public School Infrastructure Fund to help support infrastructure projects at elementary and secondary schools in the state.
The infrastructure projects were awarded in three categories: life safety projects; fiber-optic connectivity; security projects.
Portsmouth-based Wason Associates Hospitality Real Estate Brokerage Group has announced the sale of the 34-room Kancamagus Lodge in Lincoln. Wason negotiated the transaction between sellers Leo and Nicole Marien and buyer K&H Properties.
State Rep. Mary Beth Walz of Bow has been named to CATCH Neighborhood Housing's board of directors. Walz has been involved with CATCH for several years, including serving on its nominating committee.
CATCH President Rosemary M. Heard said, "We are very excited that Rep. Walz has joined the board at CATCH. She provides a new perspective from state government and we look forward to learning from her experiences and expertise. She will be a great asset to CATCH in the coming years."
Milestone Engineering and Construction Inc., Concord, has begun work on restoring the large windows in Hooksett's Old Town Hall. The work is being funded with help from the NH Land and Community Heritage Investment Program.