People and Property: NH Real Estate and Construction News Roundup
Collier's completes three retail leases, Suburban Realty joins Verani … and more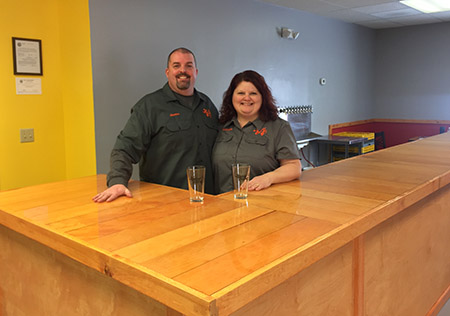 Kevin Shaw, an associate with Roche Realty Group on Laconia and Meredith, closed 2017 as the firm's top agent in sales and rental income with $19.7 million in sales and rental volume, up from $15.7 million in 2016.
NorthMarq Capital has arranged a $36.2 million construction loan for a multifamily property in Londonderry. Mark Whelan of NorthMarq Capital, who secured the financing, said the undisclosed borrower plans to develop a 228-unit multifamily property, with a portion of the units designated as workforce housing. The financing terms include a permanent option at stabilization.
Eric Picard of TFMoran Inc. recently passed the Professional Engineer exam and is now a licensed structural engineer in New Hampshire. His experience includes the design, analysis and construction administration of municipal, commercial, industrial and residential projects throughout New England.
Prolman Realty Inc. has been selected to market 5-9 Main St. in Nashua, a mixed-use property that consists of a the former Collins Flowers business as well as a 700-square-foot second floor office, a 695-square-foot garage, a one-bedroom apartment and 1,200-square-foot dental office. The property is being offered for $599,000.
Manchester-based Suburban Realty has joined Berkshire Hathaway HomeServices Verani Realty's brokerage network. The team, which includes broker owner Sharyn Kelley and agents Brad Chandler, Daniel Curtis, Lindsey Derrick Goodrich, Lisa Laliberte and Rick Singer, will continue to operate out of their location at 68 Sagamore St. in Manchester.
Colliers International has announced the completion of three retail lease transactions in the Manchester area. Bryan Wright, of the firm's office, took the lead on the projects with Dan Scanlon assisting. Wright represented both the landlord, Integrated Properties, and the tenant, Wing It On!, in a lease of 1,380 square feet at 1875 S. Willow St. Wing It On! plans to open at the end of January 2018. The second transaction was on behalf of 9Round, which has opened in 1,550 square feet at Livingston Plaza on Hooksett Road. Wright also represented Cell Phone Repair in a 1,200-square-foot lease at Brixmor Property Group's recently renovated shopping center on Colby Court in Bedford. The store, Cell Phone Repair's first in New Hampshire, is expected to open in the second quarter of 2018.
CPA Oreste "Rusty" Mosca, managing director of Nathan Wechsler & Company, has been re-elected to the board of Associated General Contractors of New Hampshire.
York Hospital has opened its new Sanford Care Center facility for outpatient in Sanford, Maine. Designed by McHenry Architecture of Portsmouth, NH, the project is a 6,600-square-foot facility whose services include walk-in care, outpatient laboratory testing and x-ray services. York Hospital Family Medicine will be opening offices in the spring.
McHenry Architecture's design team included Mark Gianniny, project architect, Mary Brake, project coordinator, and Steve McHenry, principal. Also involved in the project were Attar Engineering, Gorham Structural Engineering, Seacoast Consulting Engineers and TPD Construction of Sanford.