People and Property: NH Real Estate and Construction News Roundup
Manchester building sells for $1.2 million … and more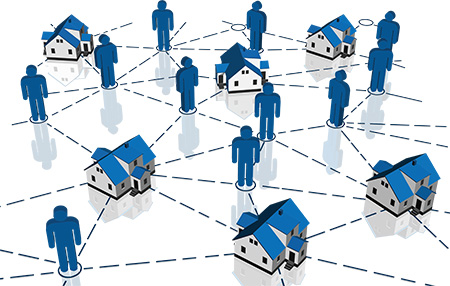 The U.S. Army Corps of Engineers' New England District has awarded Nobis Engineering Inc., Concord, a five-year, $25 million contract to perform environmental remediation services at the Elizabeth Mine Superfund Site in Strafford, Vt.
Under the contract, Nobis will manage and perform the consolidation and capping of mining waste to minimize the discharge of contaminants to Lord Brook.
Roche Realty Group, with offices in Meredith and Laconia, has reported a record year in sales volume for the 12 months ending Dec. 31, 2017.
The firm said sales volume totaled $166.7 million on 569 transactions. "This figure represents the highest sales achievement in our company's 26-year history," said Frank Roche, president of the firm.
DeStefano Architects recently received unanimous approval from the Portsmouth Historic District Commission for a historic exterior remodel and window replacement project at 82 Court St. in downtown Portsmouth. The firm is working with Green Mountain Window Company on the window replacement project, which will utilize the narrowest insulated wavy glass pane available for historic windows. This project marks the first use of this specific product in downtown Portsmouth.
The 14,296-square-foot office building at 660 Chestnut St. in Manchester has been sold by 666 Chestnut Associates of Manchester to Dass Development Corp. of Manchester. Mike Reed of Stebbins Commercial Properties represented the seller and assisted the buyer in the transaction. According to the Registry of Deeds, sale price was $1.2 million.
Eversource recently received approval from the NH Public Utilities Commission a 2018-20 energy-efficiency plan that expands existing programs and features new incentives for customers. Eversource said customers are expected to save more than $533 million over the plan's lifetime.
The plans for residential customers includes rebates on efficient lighting and various appliances, incentives for efficient new home construction and weatherization solutions for existing homes. There are other incentives for business and municipal customers, including some that address mechanical systems, process equipment, new construction and building automation.