People and Property: NH Real Estate and Construction News Roundup
Salem office building sells for $1.7 million … and more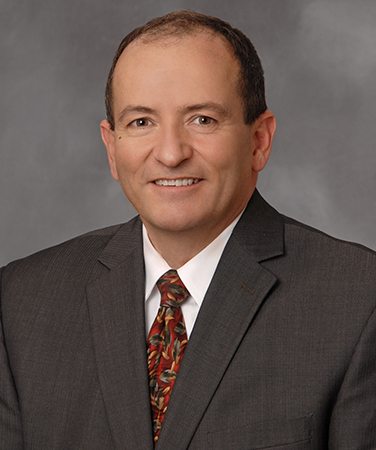 Pike Industries Inc. of Belmont is the prime contractor for a $4.1 million pavement preservation project on a portion of Interstate 89 that begins on Monday, Oct. 30.
The project runs from a stretch just north of the I-93 bridges in Bow and continuing north 8.2 miles to Exit 5 in Hopkinton. The work includes crack filling and paving, with guardrail to be replaced or repaired as needed. Completion date is July 13, 2018.
Jordan Temple of Penacook has been hired as safety officer by Cobb Hill Construction, Concord.
Brookstone Builders Inc., Manchester, has been selected to perform a renovation project by the NH Army National Guard. The scope of work involves renovation of two buildings on Pembroke Road in Concord.
Building A involves 1,100 square feet of renovation, including bath and shower rooms, offices, break room, and conference room. Building L involves the renovation of 16,000 square feet, which includes demolition, roof removal, installation of new blast resistant window glazing, two pre-engineered aluminum structural canopies with polycarbonate glazing panels, new energy efficient gas-fired boilers, roof-top air conditioning units, miscellaneous interior renovation and finishes, and related site work. Jack Boardman is Brookstone's project manager.
Meanwhile, North Branch Construction of Concord is nearing completion of structural steel erection at the site of a new $9.9 million NH Army National Guard field maintenance shop in Hooksett. The facility on Route 3 consists of a 27,200-square-foot field maintenance building and a 2,435-square-foot storage shed. The field maintenance building includes a six-bay garage with overhead crane maintenance capabilities, a drive-through wash bay, a tool storage room, offices, classrooms, and gym and shower facilities.
The scope of work also includes site improvements. Masonry, framing, and roofing are ongoing and the building is expected to be enclosed and weather-tight over the next month. A directional boring across Route 3 has brought water service to the building which, along with all other utilities, should be installed this fall.
Architect for the project is Smith Alvarez Sienkiewycz Architects of Burlington, Vt.
Accounting firm Howe, Riley & Howe is moving its Manchester office to a new location at 43 Constitution Drive, Suite 100, in Bedford, effective Nov. 3. The firm said t he move was prompted by continued growth and a need for updated space. The space was designed by Stibler Associates LLC.
NeighborWorks Southern New Hampshire recently celebrated the completion of the RENEW Revitalization Initiative on. Attendees included project funders, development partners, volunteers, donors, and other community leaders. RENEW is a $9 million project that involved the rehabilitation of 98 units of affordable rental housing in the center city of Manchester. The project involved $3 million in rehabilitation work to the units, including installing new kitchens and bath fixtures, floor coverings, roof and siding replacement, and furnace and equipment replacement.
Financial partners were: NH Housing, Northern New England Housing Investment Fund, the city of Manchester, Federal Home Loan Bank of Boston and NeighborWorks Southern New Hampshire. Development partners included John S. Jordan Design, Pidela Corporation and Sheehan Phinney.
The sale of 2 Keewaydin Drive, a 22,258-square-foot office space in Salem has been announced by Hugo F. Overdeput of Colliers International's Manchester office. Overdeput represented the seller, Snow Dance Realty LLC, and Chris Goodnow of Goodnow Real Estate represented the buyer, HPI Management LLC. The property sold for $1.7 million.
David DeLise has joined Berkshire Hathaway HomeServices Verani Realty as director of the commercial division. DeLise, who previously served in the role and in business development from 2012 to 2015, has returned to lead the division alongside current manager Michelle Johnson.
Bob Hurley has joined Peabody & Smith's Meredith office as a sales associate. a retired Sony executive, Hurley also spent two season in the National Football League with the New England Patriots and New York Giants.
A 5,800-square-foot office building at 573 Pine St. in Manchester has been sold by Mark Johnson of Cate & Johnson Funeral Home, Manchester, to Mike Kiley of Manchester for $500,000. Mike Reed of Stebbins Commercial Properties represented Johnson in the transaction. Kim Bonenfant of Keller Williams, Bedford, represented the Kiley.
In addition, Tom Dickson, an agent with Stebbins, represented the owner, Patricia Bourque Trust of Manchester, in the $405,000 sale of a 4,306-square-foot office condo at 835 Hanover St., Manchester. Buyer was 835 Hanover Unit 301 LLC of Manchester, which was represented by Hollie Gaudette of Re/Max Insight.
Mary W. McLaughlin of Bedford has been appointed to the board of directors of the NH Health and Education Facilities Authority. McLaughlin is a former senior vice president–healthcare finance, for TD Bank. Other authority board members are Peter Imse, chair, Bruce Burns, vice chair, Jill Duncan, Todd Emmons, Deanna Howard and Allan Moses.
G.M. Roth Design Remodeling, Nashua, recently added three people to its team: Taylor Roth, accounting/office manager; Theresa O'Brien, project designer; and Kelly Bagni, director of first impressions.