People and Property: NH Real Estate and Construction News Roundup
Union Leader building sold, North Branch completes Dartmouth dorm renovation … and more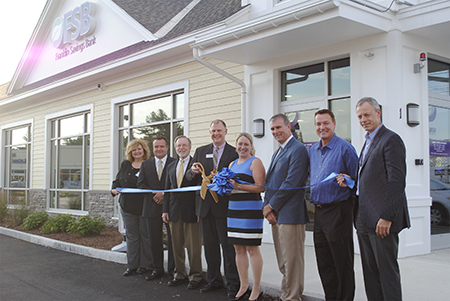 INDEPTHNH.Org reports that the NH Union Leader building has been bought by investor Peter Levine for $3.8 million after being on the market for about four years.
Deanna Caron of Stebbins Commercial Properties Inc. told the nonprofit news website that the state's largest newspaper will lease back space and remain in the building at 100 William Loeb Drive. Three other tenants, two of them charter schools and a distributor, will mean the building will be fully rented, Caron said.
"It's scheduled for closing on Sept. 25," Caron said on Saturday.
Carpenters Mike Lazzar and Keith Jaramillo have joined the team of G.M. Roth Design Remodeling, Nashua. Also recently joining the firm's staff is accounting assistant Kaylee Levine.
TFMoran has announced the expansion of its structural engineering team to 12 people with the addition of Harold Fitch. His recent work experience includes structural design of healthcare, senior living, multi-residential, hospitality and commercial facilities.
The NH Retail Lumber Association has named Dan Keith of Selectwood in Portsmouth as its 2017 Lumber Person of the Year. This award recognizes an individual for significant contributions to the lumber and building materials industry as well as to his or her local community.
North Branch Construction of Concord has completed the fast-track total gut renovation of the four-story Morton Hall on the campus of Dartmouth College. The dormitory was made uninhabitable after a four-alarm fire in October 2016. The renovation resulted in a new layout for the dormitory, increasing the number of beds from 67 to 84, incorporating two new central common areas on each floor and installing an elevator. Harriman Associates of Portland, Maine, provided design for the project.
Nancy Phillips Associates, Exeter, has announced the sale of Team Kia in Concord by Vicki Marcinkevich to Daniel O'Brien of Brentwood, Tenn. O'Brien has been the operating partner of several dealerships in Tennessee, Georgia and Florida. The dealership will be known as Dan O'Brien's Kia. Marcinkevich and Team Advantage Inc. remain active in the retail auto industry with their two Nissan dealerships in Manchester and Lebanon.
Manchester-based St. Mary's Bank recently celebrated the opening of a new Mortgage Center at 170 Commerce Way in Portsmouth. Brenda Hoefle is the center's residential loan officer.