People and Property: NH Real Estate and Construction News Roundup
Londonderry real estate firm joins Masiello Group … and more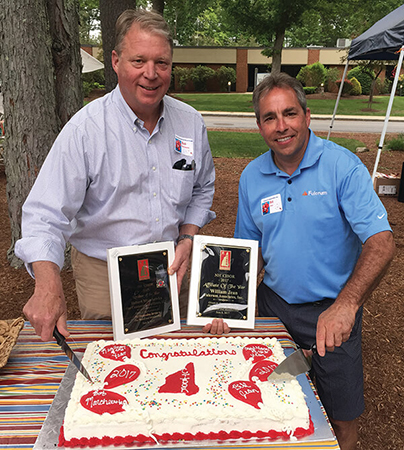 Brookstone Builders Inc., Manchester, has been selected to perform an interior renovation and fit-up project for Aberdeen Growth LLC, Bedford. Work will involve a complete new construction fit-up of approximately 3,000 square feet at 288 S. River Rd., Bedford. Jack Boardman will be project manager, and architecture will be handled by Dennis Mires P.A. of Manchester.
1st Choice In Real Estate, Londonderry, has merged with Keene-based Better Homes and Gardens Real Estate/The Masiello Group, the third-largest Better Homes and Gardens Real Estate affiliate in the country. Arlene Hajjar will continue to lead the Londonderry office as managing broker.
Senate Construction Corp., Shirley, Mass., has named Dario Quintana as a project superintendent.
Sybil L. Morin has joined Colliers International's Manchester office as an associate. Licensed in New Hampshire, she will specialize in office and industrial properties in the Nashua submarket. Before joining Colliers, she was senior vice president/chief compliance officer of Centene Corp.'s LifeShare Management Group.
The Park Theatre renovation effort in Jaffrey has launched a GoFundMe crowdfunding campaign at gofundme.com/parktheatre to help raise the final $271,000 required to kick off construction in the fall.
Thus far, the effort has raised and secured $4.8 million.
"GoFundMe is a wonderful way for supporters as well as new fans of The Park Theatre to learn about the project and easily make donations," said Steve Jackson, CEO and managing director of The Park Theatre.