People and Property: NH Real Estate and Construction News Roundup
Hampstead event center sold for $2.4 million … and more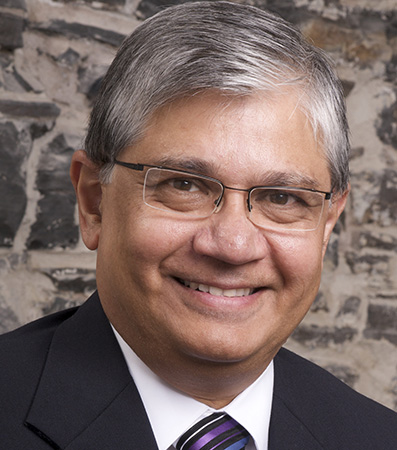 Eastern Bank recently presented NeighborWorks Southern New Hampshire with a $10,000 contribution in support of the organization's 25th anniversary community events. The nonprofit was founded in 1992 to address neighborhood revitalization and housing issues in Manchester, expanding its footprint over time.
Jewett Construction of Raymond has been selected to manage the scale house replacement at ecomaine in Portland, Maine – Jewett's second ecomaine project.
Ecomaine is a nonprofit waste management company that processes nearly 45,000 tons of recyclable material each year. The scale house is used to weigh vehicles when they arrive and depart from the facility.
North Branch Construction of Concord recently participated in the 2017 Families in Transition OutFITters thrift store collections drive by hosting collection bins at its Concord office location. Over a two-week period, the bins were emptied periodically as North Branch Construction employees brought in clothing and houseware items to donate. The items are then sold at Families in Transition's OutFITters stores in Manchester and Concord, with all proceeds going toward the funding housing and services provided by the organization.
NAI Norwood Group has announced the sale of the 32,000-square foot former Granite Rose event and function center at 22 Garland Drive in Hampstead for $2.4 million. Matt Bacon, Pam Lynch and Karl Norwood of NAI Norwood represented the seller. Bacon also assisted the buyer, Z Golf Food & Beverage, which operates a collection of banquet and meeting centers under the Wedgewood Wedding & Banquet Center brand. The firm said it will rename its new property Wedgewood Granite Rose.
Scott Olsen has joined TFMoran Inc. as a project engineer. His experience includes construction inspection, stormwater management, site and roadway grading, underground utility work for commercial and residential projects, and a $35 million federal renovation project.
Auto Care Plus LLC has leased a 4,760-square-foot service shop at 1112 Hooksett Rd. in Hooksett. Tom Dickson of Stebbins Commercial Properties represented the owner, Wickasee Properties LLC, and Tom Duffy of Berkshire Hathaway Verani Realty in Londonderry, assisted the lessee.
Harriman, a multi-disciplinary design and engineering firm with offices in New Hampshire, Maine and Massachusetts, has been selected by the Fall River Redevelopment Authority to develop two master plans for Fall River, Mass. – an urban renewal plan for the waterfront and an urban renewal plan for the city's downtown.
Merrimack County Savings Bank and Meredith Village Savings Bank, subsidiaries of NH Mutual Bancorp, have each donated $50,000 to establish a permanent fund at the NH Community Loan Fund. The gifts were placed in the Community Loan Fund's lending pool, and will be used to finance local housing financing needs.
New England Hotel Realty, Portsmouth, has announced the recent sale of the 90-room Comfort Inn Seekonk-Providence in Seekonk, Mass. NEHR acted as exclusive advisor to the seller, Laxmi Group Inc. which sold the hotel for $4.35 million to an undisclosed buyer. Shane Vahey, NEHR's director of real estate business development, conducted the sale.
The law firm of Hinckley Allen has signed a lease agreement for 11,095 square feet of office space at 650 Elm St. in Manchester, with plans to move its Concord office and 25 New Hampshire-based employees to the new office space in Manchester by Sept. 1
Mark S. McCue, a New Hampshire-based partner and member of Hinckley Allen's executive committee, said the relocation to Manchester "will increase our accessibility to clients and access to growth markets such as the Seacoast region, and greater Boston."
Commercial real estate advisors from Cresa were involved in securing the new office space, while Margulies Perruzzi Architects will consult on interior design.
Catie Medeiros of The Kane Company, Portsmouth, was recently sworn in as an alternate member of the Greenland Planning Board.
Tom Jackmin has been promoted to senior vice president and New England regional manager of VHB. He was previously Massachusetts operations manager.