People and Property: NH Real Estate and Construction News Roundup
North Branch to build Mascoma health facility, Brookstone completes Shipyard project … and more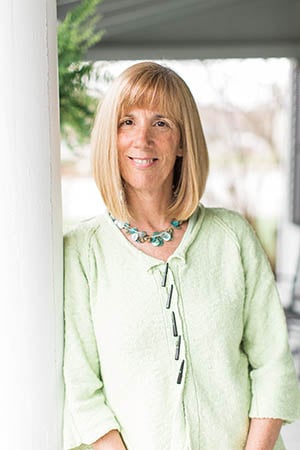 Waltham, Mass.-based Coldwell Banker Residential Brokerage in New England recently honored its top 50 affiliated sales associates in Boston. Among the invited honorees were sales associates from the company's New Hampshire offices: Nancy Beveridge (Portsmouth); Susan Bradley (Laconia); Shelly Brewer (Laconia); Charlotte Gassman (Derry); Bill Goddard (Amherst); Judy McShane (Laconia); and Ellen Mulligan (Center Harbor).
After nearly 20 years of ownership, Arthur and Nancy Cook have sold the Birch Knoll Motel on Weirs Boulevard in Laconia to Michael and Janet George of New Boston. The property, which has 246 feet of road frontage and deeded lake access to a wharf or sundeck on the shore of Paugus Bay, includes 23 rooms, a 40-foot heated pool and a fully equipped game room.
Anthony Avrutine of ReMax Bayside Commercial in Laconia negotiated the sale.
Construction has begun on the expansion of the Boys & Girls Club of Souhegan Valley's facility in Milford. The club, which will be adding a new gym and teen center at the facility, continues to raise funds to meet its $3 million capital campaign goal. An anonymous donor is matching all donations through June 30, up to $100,000.
Raymond-based Jewett Construction Company has completed a design-build renovation of the Exeter Subaru dealership in Stratham. The 17,500-square-foot renovation, which includes a 7,200-square-foot addition for a showroom, office and service area, was designed to incorporate the town's Gateway Zoning requirements.
Meredith Village Savings Bank recently pledged $5,000 to the Wentworth Economic Development Corp. through the Community Development Finance Authority's tax credit program. The bank's investment allows WEDCO to continue offering economic development services and resources to New Hampshire businesses in the eastern Lakes Region. WEDCO is a private, nonprofit regional lender founded in 1993 for the purpose of promoting economic growth in the eastern Lakes Region.
The 27,000-square-foot warehouse building at 12 Forbes Rd. in the new Newmarket Industrial Park has been sold for $2 million. Christian Stallkamp of CBRE|Portsmouth represented the seller and Chris McInnis of Nautilus Realty Group represented the buyer in the transaction.
Stallkamp also recently represented Adaptable Computer in its lease of 25,400 square feet at 55 Heritage Avenue in Portsmouth. The firm is relocating its warehouse from 95 Ledge Rd. in Seabrook. Larry Hirsch of Hirsch & Company Inc. represented the landlord in the transaction.
Citizens Bank recently provided a $43.7 million loan to Albany Road Real Estate Partners for the acquisition of a two-building, 300,000-square-foot complex at 100 and 200 Domain Drive in Exeter and Stratham. Tenants at the complex include Timberland, Bauer, Garnet Hill and Liberty Mutual.
Formed in 2012 and headquartered in Boston and Nashville, Albany Road Real Estate Partners owns and manages more than $550 million of commercial real estate included office, retail and industrial properties.
North Branch Construction of Concord will soon begin construction of a new Mascoma Community Healthcare Medical Facility in Canaan. The single-story, 13,280-square-foot facility will be located at the corner of Roberts Road and Route 4 and will serve the communities of Canaan, Dorchester, Enfield, Grafton and Orange. The building will contain several exam rooms, offices, a pharmacy, phlebotomy lab and nurse triage. Construction is expected to be complete by next spring. Design for the project is provided by Stratton Brook Associates of West Simsbury, Conn.
A groundbreaking ceremony was held Wednesday in Durham for a new 60-bed assisted living facility on land previously owned by the town.
Harmony Homes, which currently operates a facility in Durham, will begin construction this month on one of three phases of development on the 28 acres of property. Durham was recently awarded a $500,000 Community Development Block Grant by the NH Community Development Finance Authority and
RE/MAX Insight, headquartered in Salem, was recently included in the list of the Top 1,000 real estate brokerage firms in RISMedia's 28th annual Power Broker Report.
RE/MAX Insight reported 1,738 closed residential transactions in 2015, and a total sales volume of nearly $417 million.
Brookstone Builders Inc., Manchester, recently completed a project involving interior renovations to an existing chemistry laboratory as well as the construction of new office space on the mezzanine level of Building 357, a material storage facility, at the Portsmouth Naval Shipyard. The scope-of-work included the installation of metal studs, flooring, ceilings, drywall work, plumbing, and the installation of HVAC and fire protection systems.
Erik Crisman was Brookstone's project manager.