People and Property: NH Real Estate and Construction News Roundup
Maine firm buys PLC Construction, North Branch begins National Guard facility … and more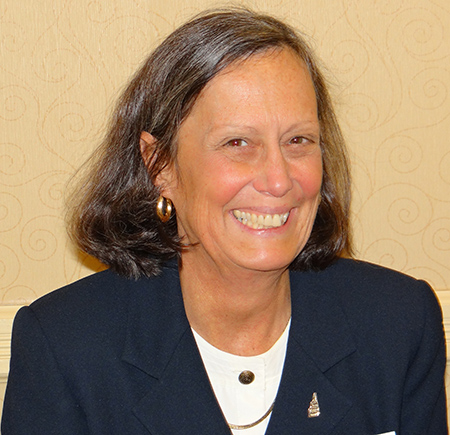 New Hampshire's construction unemployment rate in
February fell from January by 0.4 percent, to 8.0 percent, one of 25 states in the nation where the rate fell, according to Associated Builders and Contractors. Year-over-year, the rate was unchanged. The national construction unemployment rate was 8.8 percent, up 0.1 percent from February 2016.
Bank of New Hampshire has donated $25,000 to the Laconia Area Community Land Trust to provide a community room for the organization and residents to use as a classroom and meeting space for HOMEteam, a partner of the Laconia Area Community Land Trust.
Janet Seaver has joined Berkshire Hathaway HomeServices Verani Realty's office in Concord.
North and South Construction Services of Barrington has purchased tax credits through the Strafford Economic Development Corp. to support a new position at SEDC to assist drug treatment centers with their finances through budgeting, business planning, internal controls, auditing and procurement.
Harriman, a multi-disciplinary design and engineering firm with offices in Maine, Massachusetts and Portsmouth, NH, has announced the promotion of Mark M. Ouellette to associate. Since joining Harriman in 2006, he has worked extensively on the design of municipal and office projects.
Ryan Audley, CEO of R.S. Audley Inc., Bow, has joined the board of directors of the NH Fiscal Policy Institute. "Ryan's breadth of knowledge of New Hampshire's transportation sector will be invaluable to NHFPI's work to highlight the need for both short- and long-term investments in the state's public infrastructure," said John Shea, executive director of the institute.
North Branch Construction, Concord, has begun land-clearing for construction of a new $9.9 million NH Army National Guard field maintenance shop in Hooksett. The facility will consist of a 27,200-square-foot field maintenance building and a 2,435-square-foot storage shed. Architect for the project is Smith Alvarez Sienkiewycz Architects, Burlington, Vt.
The Belknap Economic Development Council's board of directors has announced its officers for the 2017-18 term: Gracie Cilley, Meredith Village Savings Bank, chair; Ronald Magoon, Franklin Savings Bank, vice chair; Paige Quigley, The Wilder Companies, secretary; and Paul Onthank, LRGHealthcare, treasurer. In addition, Allison Ambrose of Wescott Law, Marti Ilg of Lakes Region Child Care Services and Andrew Pike of Opechee Construction were newly named to seats on the board.
The NH Community Loan Fund has begun offering loan and grant packages aimed at making homeownership more affordable for people and families with low incomes.
Depending on the borrower's situation, Your Turn homebuyer assistance may include interest-free loans, or a grant, that can be applied to the purchase, down payment, closing costs, or upgrade of a home, the Loan Fund said.
To qualify for Your Turn assistance, homebuyers must intend to buy a manufactured home that already is, or will be, sited in a New Hampshire resident-owned community or on land they own or are buying; have household earnings that qualify as low-income; and be approved for a Welcome Home Loan.
Woolwich, Maine-based civil construction firm Reed & Reed Inc. has purchased Farmington, NH-based PLC Construction for an undisclosed sum.
A builder of bridges, marine facilities and energy infrastructure in Maine, Reed & Reed was founded in 1928 and has about 250 employees. PLC is a former subcontractor of Reed & Reed that builds electrical transmission infrastructure. Under terms of the acquisition, all of PLC's employees have joined Reed & Reed.