People and Property: NH Real Estate and Construction News Roundup
North Branch Construction makes new Mascoma Community Health Center Medical Facility weather-tight, New Hampshire Community Loan Fund helps homeowners purchase Dover Point Cooperative ... and more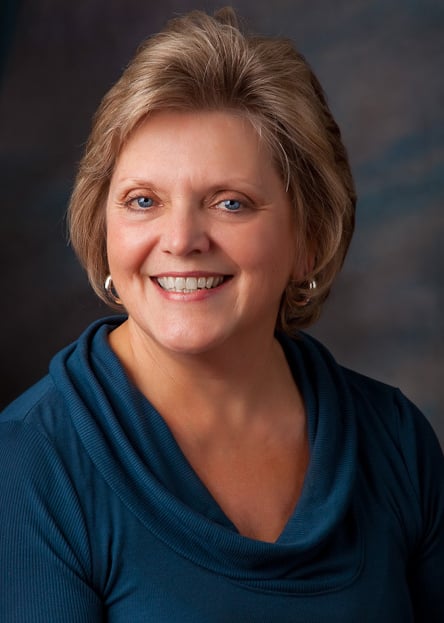 The New England Real Estate Network that operates the NEREN MLS has elected John Jackman, owner of JACKMAN Commercial Realty, Inc. as its board vice president for 2017. Jackman is CCIM and president of JACKMAN Commercial Realty, Inc. in Manchester. He has been in the commercial brokerage for over 28 years and is currently licensed in New Hampshire and Massachusetts. He is a founding and past board member of the New Hampshire Commercial Investment Board of Realtors and currently a board member of the New England Commercial Property Exchange.
Berkshire Hathaway HomeServices Verani Realty has promoted Cammie Ferreras to regional manager of the Bedford office. Cammie, an associate broker, has been a licensed Realtor in New Hampshire since 2006 and specializes in the purchase and sale of fine homes, first-time home buyers, investors, and short sales.
CBRE | Portsmouth has added Caitlin McGuinness has been hired as an associate for Kent White and Christian Stallkamp's brokerage team. She is a licensed sales agent working in all areas of commercial real estate including office, retail, industrial, and investment properties located throughout New Hampshire's Seacoast.
Kathleen (Kathy) DeMello, a Real Estate Agent in Berkshire Hathaway Verani Realty's Nashua office has been named the incoming president of the New Hampshire Commercial Investment Board of Realtors. Her goals for her tenure include implementing a new educational program for a Commercial Designation, along with continuing the statewide support of CIBOR Cares and other charitable endeavors while advocating at the state and national levels for laws and standards that support NHCIBOR members. Kathy is a member of the New Hampshire Association of Realtors, NHCIBOR, the Greater Manchester/Nashua Board of Realtors, the National Association of Realtors, and was president of the International Facility Management Association's Boston Chapter and a past member of CORENET.
Anagnost Realty & Development has named Stephanie Schubert as an associate broker. Schubert was promoted following four years of licensed real estate operations with the company. She will remain as the executive vice president of Metropolis Property Management, a division of the Anagnost Companies.
Colliers International, a global leader in commercial real estate services, recently leased approximately 18,000 square feet at 160 South River Road in Bedford. Bob Rohrer and Doug Martin of Colliers International's Manchester office represented the Lessor, CREG 160 South River Road LLC. Chris Nickerson, of Nickerson Construction, assisted the Lessee, Derry Medical Center and Southern New Hampshire Internal Medicine Associates in this transaction.
Harrington & Reeves Commercial Real Estate / Norton Asset Management has hired Scott Doyle to its Brokerage and Advisory groups. Doyle joined H&R/NAM in the summer of 2016, working directly for Bill Norton on a multisite requirement, Fedcap, in Maine. In addition, Scott actively practices brokerage services in the State of New Hampshire representing landlords and owners in the sale and leasing of their real estate.
Prolman Realty, Inc. is leasing 3,600-square-feet of office space at Northbridge Business Center to Recovering Life Services, LLC at 74 Northeastern Boulevard. According to Mark Prolman and Lisa Ferrari who represented the Lessor, the space will be utilized for counseling and medical services.
Commercial design-build and construction management firm, Jewett Construction of Raymond, has added Eric Cimon to their team as director of marketing. Cimon brings with him more than 12 years of experience in marketing, public relations and business development.
North Branch Construction of Concord has completed roofing and windows of the new Mascoma Community Health Center Medical Facility in Canaan, making the building weather-tight in time for winter. Siding and mechanical roughs have begun. The new single-story, 13,280-square-foot facility is located at the corner of Roberts Road and Route 4 and will serve the communities of Canaan, Dorchester, Enfield, Grafton and Orange. This comprehensive primary care facility is the flagship location for the new community owned and operated Mascoma Community Health Center. The building will contain several exam rooms, offices, a pharmacy, phlebotomy lab, and nurse triage, and will provide many services including general exams, dentistry, radiography, behavioral health, bariatrics, nutrition and diabetes education, and physical therapy and rehabilitation.
Homeowners in Polly Ann Park recently purchased their 79-unit manufactured-home park, making it New Hampshire's 121st resident-owned community. Using training and technical assistance from the New Hampshire Community Loan Fund's ROC-NH team, homeowners organized and formed Dover Point Cooperative last April. The cooperative then negotiated with the park's owners, Frank and Ann Torr, reached a $3.125-million purchase price, and finalized the deal Dec. 16, 2016 with a mortgage from the Community Loan Fund. Now that Dover Point is resident-owned, homeowners there are eligible for products and services, like real mortgages, that haven't been available to them. Studies show that the availability of home financing, when the land is secure, improve the home's value, the owner's ability to make improvements and overall housing affordability.