People and Property: NH Real Estate and Construction News Roundup
North Branch completes Dartmouth Coach bus terminal, Doucet Survey opens Bedford office … and more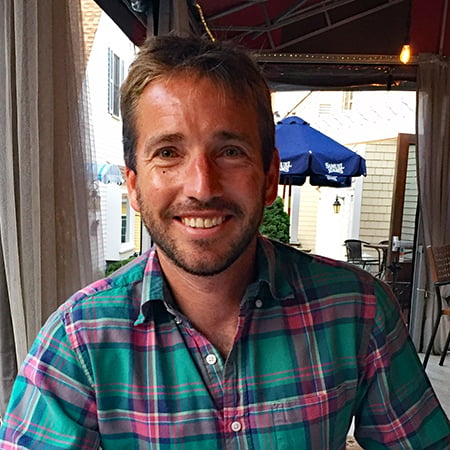 Lebanon-based Mascoma Community Development has been awarded $50 million in additional New Markets Tax Credit authority through the U.S. Treasury's CDFI Fund. The tax credit program allows organizations like MCD to direct capital to underserved communities through financing high-impact, mission-focused projects nationwide.
It is MCD's second New Market Tax Credit award, giving it a total of $105 million since its first award in 2014. Mascoma Savings Bank, parent of MCD, has been a leverage lender on 11 tax credit projects involving six different Community Development Entities.
North Branch Construction of Concord has completed construction of a two-story bus terminal for Dartmouth Coach on Labombard Road in Lebanon. The steel and wood-framed terminal built on the site of a former auto dealership includes offices for management on the second floor and an architectural steel clear story with post and beam trusses over the waiting room.
Design for the project was provided by Sheldon Pennoyer Architects of Concord.
North Branch also recently completed major renovation work on the mechanical system at Dartmouth College's Bartlett Hall in Hanover. The project included removal of all steam radiation in the building and conversion to an all-hot water system. The heating system is being considered for implementation campus-wide, and Bartlett Hall was selected as the pilot project. Engineering for the project was provided by Rist-Frost-Shumway of Laconia.
Portsmouth-based Lodging Econometrics reports that 841 hotels with 95,346 rooms are expected to open in the United States by the close of 2016, up from the 736 Hotels and 82,094 rooms that opened in 2015. Through the third quarter of 2016, LE reported, 594 Hotels and 68,662 rooms had already opened, with another 247 Hotels and 26,684 rooms forecast for the remaining quarter.
LE forecasts that new openings will jump to 1,056 hotels and 118,638 rooms in 2017 and to 1,243 hotels and 138,580 rooms in 2018, just short of the 2008 peak of 1,341 hotels and 154,257 rooms.
CPManagement Inc., Portsmouth, is a corporate sponsor of the ninth annual Pease 'n Carrots Food Drive. For the past nine years, companies at the Pease International Tradeport have raised thousands of pounds of non-perishable food items and funds to support the work of local charities. Pease n' Carrots kicked off on Nov. 21 and runs through New Year's Eve.
The Regional Economic Development Center of Southern New Hampshire, Raymond, has named Nancy Carmer, manager of Portsmouth's Economic Development Program, to its board of directors. Meanwhile, Boyle Energy Services & Technology Inc. has purchased $40,000 in tax credits to Support REDC's economic development projects.
Construction has begun on the Meadows at Grapevine Run, Avesta Housing's affordable senior housing development in Hampton Falls. With financing help from Meredith Village Savings Bank, the development will offer 24 units of affordable, one-bedroom senior housing on a 57-acre site. The project is expected to be completed by summer 2017. Avesta Housing is a nonprofit developer that specializes in affordable housing.
Newmarket-based Doucet Survey Inc. has opened a new office at 2 Commerce Drive in Bedford. The location will be managed by Michael Carter, Doucet's director of 3D mapping.
Boothby Therapy Services of Laconia has purchased $100,000 in Community Development Investment Program tax credits and the Cantin family has purchased $25,000 in credits to support the Colonial Theater redevelopment project in Laconia.
The YMCA of Greater Nashua recently completed a major phase of renovations at its Merrimack branch with a redesign of the Welcome Center to improve the safety and ease the flow of guests. In addition, the Y has added six new classrooms to its Early Education Center, which allowed them to begin caring for infants as young as six weeks old and increase service to 325 children daily. The Y is also adding 5,500 square feet to its second floor at the Nashua branch.
Three projects were designed by Dennis Mires The Architects, Manchester.