People and Property: NH Real Estate and Construction News Roundup
Dartmouth-Lake Sunapee realty firms merge, North Branch completes Cardigan School dorm … and more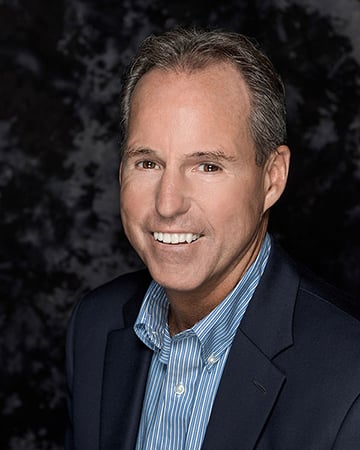 Ned Redpath, owner of Coldwell Banker Redpath & Co., Hanover, has sold the agency to Joe Burns and Stefan Timbrell, partners in the New London-based real estate agency Country Houses.
Country Houses, which has been independent, will change its name to Coldwell Banker Lifestyles. It will have offices in Hanover, New London, Grantham, Sunapee and Warner.
Redpath will remain with the company as a broker in the Hanover office.
Vinther Holdings LLC has acquired the multi-tenant building at 4 Merrill Industrial Drive in Hampton for $1.65 million. Vinther purchased the 35,000-square-foot multi-tenant building from Coastal Economic Development Corp. Tenants currently include RTS, Tom James Company, Lionwise and Beach Plum. The new owner plans to occupy approximately one-half of the building, according to Kent White of CBRE| Portsmouth, who represented the seller, and Peter Billipp of the Kane Company, who represented the buyer.
Bradley Commons, the planned 39-unit affordable housing development in Dover, has been approved for financing by the NH Housing Finance Authority.
The project will feature 22 one-bedroom, 15 two-bedroom, and two three-bedroom units. Ten of the units will be affordable to households under 50 percent of the median area income and 29 will be under 60 percent of the median area income. In addition, the building will include two commercial units on the first floor, one of which will be occupied by Strafford County Community Action Partnership.
Raymond-based Jewett Construction Company has been selected by Long Subaru to undertake a 7,000-square-foot design-build addition and site upgrade project of its Webster, Mass., auto dealership. The project includes two additions housing a new service department and service drive.
The project is designed by the team of Bruce Ronayne Hamilton Architects and Summit Engineering.
Auburn-based design firm Stantec is expanding its New England transmission and distribution capabilities with new hire Daniel Mahoney. Mahoney joins the Stantec team as a senior associate and will focus on developing more efficient and resilient power substations for major utility clients.
Wason Associates Hospitality Real Estate Brokerage Group, Portsmouth, has announced the sale of The Days Inn Sturbridge in Sturbridge, Mass., and The Berkshire Hills Country Inn, in Williamstown, Mass.
The Days Inn Sturbridge was acquired by Sturbridge Investment Inc. for $2.05 million. The three-story, 81-room property is located off Interstate 84 in Sturbridge and is within minutes of the historical Old Sturbridge Village.
The Berkshire Hills Country Inn, a two-acre property in Williamstown was bought by Ronald J. Smith for a final purchase price of $720,000. The property features a 21-room guest facility as well as a three bedroom, two bath owner/property manager residence.
The Regional Economic Development Center of Southern New Hampshire has announced the appointment of Dianne Connolly, co-founder of Lab Force Inc., a medical staffing company based in Windham, to its board of directors.
North Branch Construction of Concord has completed construction of a new dormitory for Cardigan Mountain School in Canaan. The 14,000 square foot wood-framed, two-story McCusker Hall dormitory now houses 26 students in 12 double and two single rooms, along with four faculty apartments. Design for the project was provided by Banwell Architects of Lebanon.