People and Property: NH Real Estate and Construction News Rondup
Flying car company leases space at Nashua Airport, Tuff Sheds buys Portsmouth rival … and more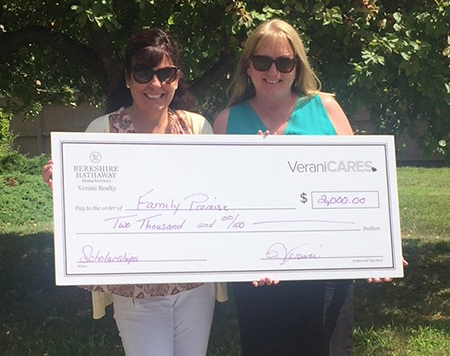 DeStefano Architects, Portsmouth, has launched its newly redesigned website at DeStefanoArchitects.com. The site, which displays a portfolio of each service sector offered by the firm, including residential, commercial and interior architectural design, will be regularly updated with new projects, news on company accomplishments, events and accolades.
Hancock Associates, a Danvers, Mass.-based land surveying, civil engineering and wetland sciences firm with an office in Salem, NH, has relocated its Newburyport, Mass., office to 1 Harris St. The office is managed by Ed Dixon.
A newly constructed Lens Doctors practice has opened at 605 Lafayette Rd. in Portsmouth. Designed by McHenry Architecture, the two-story, 12,600-square-foot building houses the expanded Lens Doctors practice on the first floor with an outpatient clinic associated with Exeter Hospital opening on the second floor. The Lens Doctors has four locations in New Hampshire, owned and operated by Drs. Marcie and Peter Mocklis. Ricci Construction was construction manager and JSN Engineers provided structural engineering design,
Northland Farms Business Center, 183 Rockingham Rd., Windham, is now 100 percent leased with the addition of LabCorp, which has taken the last 4,500 square feet of space. Hugo F. Overdeput of Colliers International's Manchester office represented the landlord, Murray Properties, and Christopher Nickerson of The Bean Group represented the tenant in this transaction.
Denver, Colo.-based Tuff Shed Inc.,a maker of storage buildings and garages, has acquired Portsmouth-based Sheds USA, extending the firm's service area to 48 states.
Financial terms of the deal were not disclosed.
Sheds USA products are sold in 461 Home Depot stores in the Northeast. By taking over servicing of those stores, Tuff Shed's market includes all 1,946 Home Depot stores in the contiguous U.S.
As part of the market expansion, the company plans to open a factory in southern New Hampshire.
After posting a record $268 million in revenue in 2017, Tuff Shed is targeting $350 million in 2019.
Bank of New Hampshire recently donated $5,000 to NeighborWorks Southern New Hampshire, renewing support of the HOMEteam initiative, a collaboration between NeighborWorks, CATCH Neighborhood Housing and Lakes Region Community Developers that provides homeownership and financial literacy educational and counseling services throughout southern and central New Hampshire.
Terrafugia Inc. has leased 6,700 square feet at 101 Perimeter Rd. at the Nashua Airport, according to Mark Prolman of Prolman Realty Inc., who represented the property owner, Stein Realty and Chris Michniewicz of The Stubblebine Company. Terrafugia is a Massachusetts-based company that invented the Transition Flying Car. The Nashua Airport facility will enable Terrafugia to do all of their testing of the Transition and to accommodate production. The Nashua Airport Authority has granted permission for Terrafugia to operate at the airport.