People and Property: N.H. Real Estate and Construction News Rundown
North Branch builds for Liberty Utilities, Murphy promoted at GZA … and more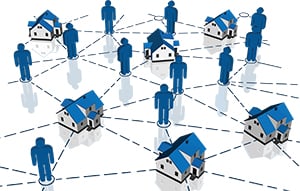 North Branch Construction Inc. of Concord has begun construction of a facility on Broken Bridge Road in Concord to serve as a training center for Liberty Utilities.
The new 6,000-square-foot, two-story masonry and steel building will contain two classrooms with SMART Board technology. An open training bay will include telephone poles for linesmen training and will also have several pieces of mock equipment that Liberty Utility employees will train with including transformers, gas ranges, air compressors, boilers, steam systems, pallor heaters, switching modules, and power panels.
The building is the first of its kind for Liberty Utilities, with all training consolidated into one location.
GZA GeoEnvironmental Inc. has announced that John C. Murphy of Derry has been promoted to senior principal. Murphy serves as GZA's northern New England district office manager, operating out of the company's Bedford office.
Interstate Electrical Services Corp. recently received an Excellence in Construction Award from the NH/VT Chapter of Associated Builders and Contractors for the core construction and fit-out of the 343,000-square-foot manufacturing facility for Safran and Albany Engineered Composites in Rochester.
General contractor was Florida-based Haskell Construction.
EPTAM Plastics, Northfield, recently purchased $25,000 in state tax credits, and Gilford-based Belknap Landscape Company recently purchased an additional $10,000, as part of the Laconia Area Community Land Trust's Portfolio Strengthening Initiative.
Last year, LACLT was awarded a total of $500,000 in tax credits to sell by New Hampshire's Community Development Finance Authority. Once the credits are sold to business donors, LACLT can use the proceeds to continue upgrading 60 units of permanently affordable rental housing in Laconia.
MorrisSwitzer, Boston, was recently awarded a master facilities planning project for Elliot Health System. MorrisSwitzer, along with engineering firm BR&A, will be providing consultation services for a strategic assessment of the system's site and facilities, operations, current and future sizing needs, and an overall synthesis of options for the future of Elliot Health System's facilities.
Michael A. Klass has joined the Litigation Practice Group of Bernstein Shur. Based in the firm's Manchester office, he will focus on litigation, land use and real estate development in New Hampshire and Massachusetts.