Pennichuck says legal costs are dampening profits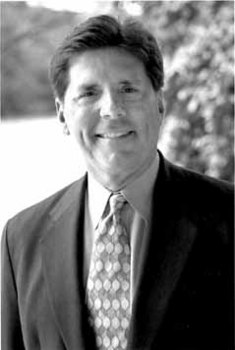 The legal costs of fighting the city's efforts to take Pennichuck Corp. by eminent domain cut into the utility's third-quarter profit, according to Donald L. Correll, Pennichuck's president and chief executive officer.
The water company earned $577,000, or 24 cents a share, during its third quarter, which ended Sept. 30, compared with a profit of $1.02 million, or 43 cents a share, for the same quarter last year.
Correll said the firm was hit with almost $250,000 in legal costs related to fighting Nashua's eminent domain attempt. The matter is pending before the New Hampshire Public Utilities Commission.
After the company had signed an agreement almost two years ago to be acquired by Philadelphia Suburban, a national water utility, the city pursued the acquisition of Pennichuck through the eminent domain process. Following a referendum question where a majority of voters approved the city's pursuit of the utility, Philadelphia Suburban backed out of the deal.
The city has continued the process through eminent domain proceedings before the PUC.
If those legal costs were excluded, Pennichuck would have earned a profit of $724,000, or 30 cents a share, for the third quarter.
Correll said the legal costs have been shouldered by the company's shareholders, adding that none of the legal costs relating to the city's efforts have been charged or allocated to any of the company's regulated utilities.
While legal costs have gone up, Pennichuck's revenues have slightly decreased, partly due to the fact that almost 17 inches of rain fell during the third quarter – which includes July, August and September – reducing the need for people to water lawns and gardens through that period, according to the company.
Consolidated revenues for the third quarter were $6.24 million, representing a 2.4 percent decrease from the same quarter in 2003. The combined revenues of the company's three utilities decreased slightly from $5.71 million in the third quarter of 2003 to $5.65 million for the quarter ended Sept. 30, according to the company.
But Correll did say that the utilities' revenues have been positively affected by a 1.5 percent increase in new customers, especially in the utilities' outlying community water systems, and an 8.94 percent temporary rate increase was granted to Pennichuck Water Works Inc. effective June 1.
Revenues from Pennichuck's non-regulated water service business were $494,000 for the third quarter, a modest decrease of $25,000 compared with the same period last year. The decrease in contract revenues is principally due to lower fees earned for unscheduled maintenance work under the two largest operating contracts with the towns of Hudson and Salisbury, Mass. The decrease in quarterly revenues from these operating contracts was partially offset by revenues from the acquisition of 15 new operating contracts for smaller, privately owned systems in the southern part of New Hampshire.