Pending sale of historic Grange building raises hackles in Milford
Despite grassroots effort to acquire it, state organization decides to sell in a private purchase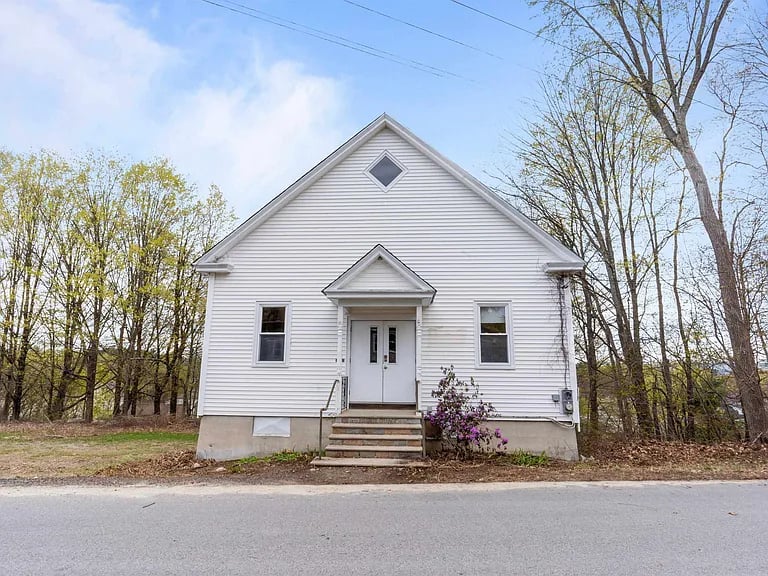 The Grange placed the building on the market on May 1 with an asking price of $275,000, and shortly after that, community members formed a nonprofit organization, the Milford Community Center Coalition, with the goal of acquiring the building.
As part of their effort, the coalition offered to place a non-refundable deposit on the building in return for a one-year period to seek grants and hold a fund-raiser to present their offer.
But, apparently without any discussion with the coalition, on May 12 the Grange's executive committee voted to accept an offer for private purchase.
The move was immediately criticized by the coalition, which is headed by Katherine Kokko. "It is clear that the executive committee of the NH Grange is more focused on expediency and the bottom line than the historic, architectural and cultural value of this site to the community that built it," she said in a statement. "Instead, it has chosen to extract financial value from a community asset and is now removing that value from the community in which it belongs. Sometimes, the ethical choice is not always the most expedient one."
She added her disappointment "with the NH Grange's lack of commitment to the ideals of community building, stewardship, heritage and cooperation."
Built in 1914, the building at 23 Webster Street in Milford was
constructed with volunteer labor and donated funds to serve as the local "Finnish Hall," an educational and cultural center for the local immigrant Finnish community. In 1941, the hall was transferred to the local chapter of the Grange. The deed provides the cost of the transfer as $1, according to the coalition.
The hall retains its original period detail and features a large hall, tilted stage, kitchen and function area for dining and ticket office.