Pay-sharing, employer social media access bill OKd
Governor's signature awaited after passage on last day of session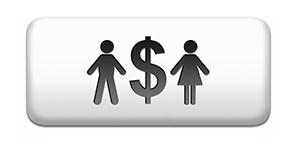 Two labor-related bills that will affect the way businesses handle their employees were adopted on the last day of the New Hampshire legislative session.
Both House Bill 1188, which would prevent employees from being punished for openly discussing their pay, and House Bill 1407, which would prevent employers from requiring access to both a potential or current employee's private social media and email accounts, now await Gov. Maggie Hassan's signature.
Both bills were passed without large debate in each body, though HB 1188, a companion measure to the Senate Bill 207 (known as the Paycheck Fairness Act) was decided by a House roll call vote, 207-120.
New Hampshire AFL-CIO strongly supported both bills and the easy passage did not come as a surprise to President Mark MacKenzie, who said he expects the effect of HB 1188 to have a major impact on employees and the workplace.
"One of the things we're finding and hearing is that workers, in general, can't communicate information (like how much they are paid)," MacKenzie said. "If they can't do that, they can't determine if they're being paid properly. Hopefully what it will lead to is a more open discussion about what people make. It might be pretty eye-opening to see how the compensation."
He felt the same way about HB 1407, saying the guidelines on social media have been a long time coming. Though the bill does say that information in the public domain is still accessible to employers, it does prevent them from going into private accounts.
"This is a different world we live in now," he said. "There needs to be some line drawn for what employers have access to. (These bills) are sending a clear message to the business community that some things are off limits."
Along the Paycheck Fairness Act, which was passed earlier in the session, the bills should have a "positive impact" on employees. "It's a no-brainer for us," said MacKenzie.