Paving the way for more women in construction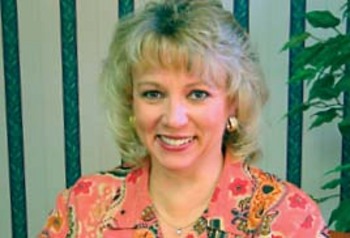 What if your young daughter told you she was interested in a career in construction?
Sher Harvey, an owner and vice president of Infantine Insurance in Bedford, would tell you that construction is deeply rooted in math and science, pays upwards of $80,000 a year and could be a steppingstone for your daughter to owning her own business.
As president of the New Hampshire chapter of the National Association of Women in Construction, Harvey is trying to break preconceived notions about the construction industry. Her mission is to tell the world that a career in construction is a viable option for women, and with hard work, many can succeed.
Q. What is the mission of the New Hampshire Chapter of the National Association of Women in Construction?
A. The mission for NAWIC is to promote women in construction. The NAWIC has 14 regions nationwide. We have one chapter in Toronto and a sister chapter in South Africa. The New Hampshire chapter is the only chapter in the state.
With NAWIC, each chapter more or less evolves on its own based on what you have to work with as a community. Our thrust so far has been our scholarships.
Q. Do you find the whole do-it-yourself movement, smaller construction-type projects around the house, has helped get women interested in construction as a career?
A. As a career? I haven't seen it. But there is a huge interest for women doing projects around the house because many are single and own their own homes. They have to learn it out of necessity. For women to go into the construction industry as a career, it needs to start when they're young. I think parents need to encourage them. Parents don't encourage their kids to go to a tech school to become an electrician or a plumber. They want everybody to go into college. Even the guidance counselors in the schools are not encouraging kids to go into the construction field. Then top that off being a woman or a girl and being interested. We don't know where to start with that — outreaching to the schools. If you talk to the ABC, they'll say the same thing. It's not just women, it's the concept of construction as a profession, as a whole.
Q. So you really have to educate the educators?
A. That's exactly it. And we haven't done that yet. If you look at what's going on at the schools, construction is discouraged. A lot of the parents think that it's low-paying. They think about the old stereotypical construction worker. We're trying to show them numbers to tell them what a master electrician or a master plumber, a mason, a carpenter, makes. They're making anywhere from $60,000 to $80,000 a year.
Most skilled trades work normal hours, Monday through Friday. There's a huge shortage now and it's going to get worse. Construction is also a lot of math and science skills and there are a lot of girls out there who are interested in math and science. They don't have to just become teachers of math and science or an accountant or an engineer.
It's very frustrating because you do need the schools and the counselors to guide these kids when they're 16 or 17. And you and I both know that all these kids coming out of high school aren't destined to be sitting behind a desk or a computer in a suit with a four-year education. There is nothing wrong with working with your hands and making $70,000 a year.
Q. Have attitudes changed, for both men and women, about women working in construction?
A. It's still a male-dominated field. I don't think it's as bad as it was 30 years ago. I can remember when the first women were going into the construction field and all they were allowed to do was to become flaggers. Of course, then they were harassed. Now, you've got women who are driving heavy dump trucks. They're out there working with the guys. There are tradeswomen. There are a couple of female estimators that I know of. There's a female safety inspector that works for a construction company. She's the one who's going out in the field and overseeing all their safety procedures. That's something you would never have seen years ago.
If you talk to a lot of your contractors, they say the women that they employ take more care. Female finish carpenters, they take their time. The one young woman we have as an electrician – they love her because she takes a little more time with the detail. They like female construction workers because they're more careful.
Q. But there's still room for improvement.
A. It's still very difficult. They still have to fight a trial by fire. One of our Tradeswoman Award winners started out in school and worked for a while, then quit because the men were testing her. She went back and toughed it out. She met the trial by fire and after she showed she had the mettle, that she could do it and that she was good, the guys just thought she was great.
They just love working beside her now. But it was tough.
Q. What should women considering a career in construction know about the field, both good and bad?
A. The rewards are you get to work with your hands, working outdoors and it's definitely excellent pay. Depending on where you're working and in what field, it's phenomenal pay. Some women also go on to owning their own business.
The downside in construction can be — which is true for male or female — the hours. There are layoffs during the winter. If you are working year-round, you're out there in the elements. Summer's nice, but it's not so much fun in January.
And it's still a very male-dominated field.
Q. You mentioned the Tradeswoman Award and your scholarship program. Tell me about those and some of the other programs the New Hampshire chapter sponsors.
A. The Tradeswoman Award is given in September. This award recognizes an individual who demonstrates outstanding accomplishments and persistence through her work in a skilled trade on the job site.
We also have scholarships for women who are in college earning a degree in a construction-related field like civil engineering.
We sponsor a Block Kids program that educates grade school kids, boys and girls, about the construction industry.
Our little guy, John Moody, won the chapter competition, regional competition and then won the national. Contestants are all given the same amount of Legos and materials and have to build something. He did a working drawbridge. We are involved with Camp Compass down in Nashua, which is a camp for 7th and 8th grade girls interested in the math and science fields. It's amazing how many girls we get when they find out there's a workshop on construction.
We're also trying to get involved with Habitat for Humanity, to get the word out there that women can actually do construction.
NHBR