(Opinion) Harnessing the power of co-ops to feed the world
By combining resources and sharrisks, cooperatives can empower small farmers in the global food economy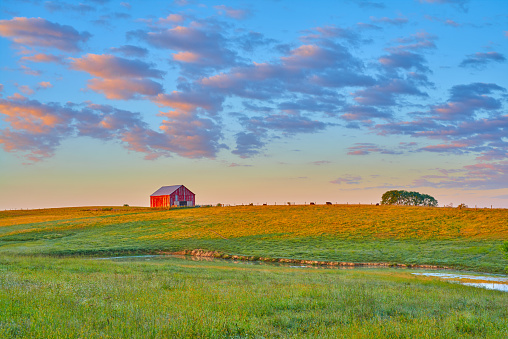 In 2021, nearly 828 million people suffered from hunger — an increase of over 30 million people since the United Nations launched its 2030 Agenda for Sustainable Development and set its sustainable development goals. Now, with less than eight years left to reach the goals and mounting global crises threatening our food systems, this hunger gap is only growing.
It is imperative that we scale up efforts to transform our food systems to be more economically, socially and environmentally sustainable, from production to processing and through distribution to consumption. This requires collaborative efforts from a wide range of sectors and stakeholders, with a particular focus on supporting farmers to help lead this transformation.
Smallholder farmers are the backbone of agriculture, making up 84 percent of the world's 570 million farms and producing nearly one-third of the world's food. They hold tremendous potential to be key agents in food systems transformations, yet they are often among the most vulnerable within the food system.
By enabling members to combine resources and share risks, agricultural cooperatives can empower farmers to compete in the global food economy while maintaining their intrinsic environmental and social values that are critical to sustainable food systems.
The Contemporary Cooperative Model holds tremendous benefits for the future of food, supporting social inclusion, nature-positive innovation and resilience to crises.
Cooperatives actively embody the ethos of the Food and Agriculture Organization's (FAO) Strategic Framework for the 2030 Agenda: Better Production, Better Nutrition, a Better Environment and a Better Life, leaving no one behind.
Better Production: Cooperatives allow farmers to scale their business ventures without sacrificing autonomy. Farmers can pool their resources to source supplies and market products as a group, integrating the roles of the producer, processor, distributor and marketer while offering scale and security in a competitive landscape. This supports a more efficient use of resources across the entire food value chain and more direct control for farmers to influence these operations.
A fundamental goal of cooperatives is to bring their farmers to a position of anti-fragility by enabling them to share risks and innovate solutions together. This not only supports their resilience in the face of challenges and crisis, but allows them to find opportunities within those challenges. A strong cooperative movement can help lift entire food systems from vulnerability.
Better Nutrition: Cooperatives allow farmers to achieve business ventures that would not be possible for one alone. This is fundamental for improving the quality and nutritional value of produce, which not only contributes to greater added value for the farmer, but equally improves access to quality and safe food for the community.
Regions with more direct farm sales have lower rates of obesity, diabetes and mortality, reinforcing the power of local food systems to benefit community health.
Better Environment: Industrial farming has become extremely concentrated in certain regions, requiring large quantities of fossil fuels to transport food products an average of 1,500 miles to the consumer. Cooperatives, on the other hand, are businesses rooted in their locations and natural environment. The sustainability of the local environment is inherently linked to the sustainability of the cooperative. Agricultural cooperatives help promote adherence to environmental standards, reduced use of natural resources and increased local production to help ensure the land can continue to be cultivated by future generations of farmers.
Better Life: Cooperatives are designed to create sustainable value for all their stakeholders, including farmerowners, employees, consumers and communities. Wealth generated through this model is reinvested back in the local community, contributing to greater employment opportunities, infrastructure development and other community development initiatives.
Cooperatives also operate under an open membership model, serving to discourage any gender, social, racial, political or religious discrimination. Cooperatives can empower individuals who would otherwise be marginalized, through scale, leverage and a platform for peer learning and knowledge exchange between farmers.
When our food systems fail, it has devastating ripple effects to all 17 sustainable development goals. Investing in more sustainable food systems, and the people that drive these systems, is essential to safeguarding the well-being of the planet. Farmers hold the potential, and cooperatives can help unleash it.
Stefanos Fotiou is director of the Office of Sustainable Development Goals at the Unite Nation's Food and Agriculture Organization and the UN Food Systems Coordination Hub. Howard Brodsky, co-founder chair and co-CEO of Manchester-based CCA Global Partners, is founder and chair of the nonprofit organization Cooperatives for a Better World.