Online shopping at work during the holidays (naughty or nice?)
Shopping online can be more efficient for employees, but poses problems when it becomes a distraction at the office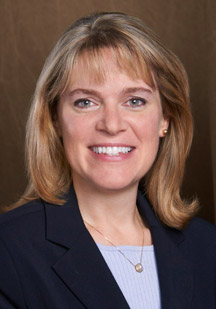 Holiday shopping is in full swing, and consumers are increasingly turning to their computers to get it all done. Online retailers rang up record sales in the five days following Thanksgiving, which is good news for the economy, but can present a legitimate concern for employers.
According to a Nov. 25 survey by RetailMeNot, a digital coupon provider, 86 percent of working consumers admitted that they planned to spend at least some time shopping or browsing online for gifts during work hours on Cyber Monday. Twenty-five percent of working consumers polled said they planned to spend four or more hours shopping online during work hours that day.
With these kinds of numbers, employers are rightly concerned and smart to try to maintain some degree of control over the situation. That said, no employer wants to hear grumblings of "Bah! Humbug!" from employees who think they are being unfair. While there is no one answer to this issue as every company's culture and operations are different, here are some statistics on what companies did last year.
According to a survey of 1,400 larger companies' chief information officers conducted by Robert Half Technology in 2012, only one-third blocked access to online shopping sites altogether last year, down from 60 percent in 2011. Another 55 percent said they allowed access but monitor activity for excessive use. One in 10 reported that their firms allowed unrestricted access.
The reality is that the holiday season can be hectic for employees trying to squeeze personal errands into their busy days. Often, shopping online is more efficient for employees than going out on a lunch break and getting caught up in long lines and traffic getting to and from brick and mortar retail stores. The question is just how to keep it from becoming a consistent distraction for employees who want to not only buy, but to take time to hunt for bargains and to comparison-shop while on the clock.
Electronic use policy
First and foremost, employers should have a well-drafted electronic communications policy so employees understand the rules. That policy should address employee use of any company equipment and electronic systems, including use and access of the Internet. Many company policies allow for some reasonable or nominal personal use by employees on such company property as long as that use does not interfere with the employees' job duties and production and is in compliance with other provisions of the employee handbook. (For example, no harassment or access of sites that would violate the company's policies.)
An electronic use policy should clearly advise employees that the company has the right to monitor and access all company equipment and systems. It should also remind employees that because company property may be monitored or accessed by the employer, employees have no expectation of privacy as to their use of such equipment or electronic systems. This would include no expectation of privacy as to internet sites accessed.
Whatever restrictions or limitations employers decide to place on personal usage, they should be clear about expectations so employees know what they can and cannot do at work.
This month, employers might want to remind employees about the company's electronic communications policy and ask employees to use breaks and lunchtime or some other reasonable time for personal online shopping.
Accompanying this message, you could offer a list of best practices your employees should follow in protecting their own identity from fraud as they shop online this holiday season. Educate them on the risks to themselves and the company's IT system of clicking on unknown or questionable sites trying to lure them in with offers that seem too good to be true.
Ultimately, this type of balanced approach ends up being the best for many companies. It addresses the legitimate concerns of productivity loss during this time of year while also recognizing the employees' desires to get bargains and save money over the holiday season, which may strengthen the employer-employee relationship. This lifts morale and ultimately has a positive effect on the bottom line.
Jennifer L. Parent, a director in and vice chair of the Litigation Department and chair of the Employment Law Practice Group of McLane, Graf, Raulerson & Middleton, can be reached at 603-628-1360 or jennifer.parent@mclane.com