October events to celebrate manufacturing in New Hampshire
Oct. 10 Manufacturing and High Tech Summit to Reshoring Initiative founder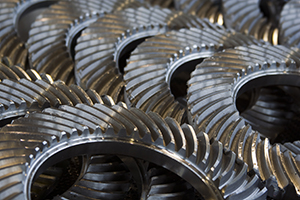 New Hampshire will celebrate the role manufacturing plays across the state next month with a series of open houses, tours and discussions as well as the 11th annual Governor's Advanced Manufacturing and High Technology Summit, set for Oct. 10.
"Manufacturing is our state's number one industry, employing over 60,000 people," said Christopher Way, interim director of the Division of Economic Development. "The reach of the industry spreads far into the fabric of our communities and is an important part of our economy."
New Hampshire is one of 37 states marking National Manufacturing Day on Oct. 4 and, beginning Oct. 7, events throughout the state are planned at manufacturing plants — including open houses and tours — as well as at high schools and community colleges with manufacturing programs.
The goal is to highlight the industry and focus on the career opportunities available.
"This will be a great chance for manufacturers to open their doors to the community, high school students and their parents and talk about the great need for workers with advanced manufacturing skills," said Zenagui Brahim, executive director of the New Hampshire Manufacturing Extension Partnership. "New Hampshire manufacturing is still the driver for innovation, wealth and job creation."
The theme for the 11th annual summit, set for Thursday, Oct. 11, is "Manufacturing Matters." Keynote speaker will be Harry Moser, founder of The Reshoring Initiative, an industry-led effort to return manufacturing jobs to the U.S.
Cost for the day's program is $95. Tickets are available online at biaofnh.com under "Events," or call 603-224-5388, ext. 116.
The conference is presented by the Business and Industry Association of New Hampshire, the New Hampshire Manufacturing Extension Partnership and the New Hampshire Division of Economic Development.