Ocean State Job Lot purchases Meredith shopping center
Discount retail chain to open 30k-square-foot building on Route 104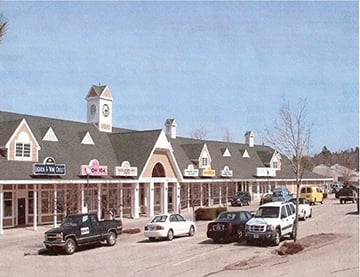 Rhode Island-based discount retailer Ocean State Job Lot has acquired the 50,000-square-foot Olde Province Common shopping center on Route 104 in Meredith and will be building a new outlet there.
The North Kingston, R.I.-based company bought the property April for some $2 million. The troubled property had been put into foreclosure earlier in the year after several years of limping along without an anchor. That anchor, Jackson's Star Market, closed in February 2009.
Ocean State plans to build a 30,000-square-foot store that will be open by the end of the summer or late fall.
As for the remaining 20,000 square feet, a spokesman for the firm told the NH Union Leader that it hopes the existing tenants will remain. But one of them, a state liquor store, will be moving out of 8,000 square feet when it relocates to a site in New Hampton.
Current tenants are a pizza restaurant and a hair salon.