Northeastern professor, founder of QSM Diagnostics to speak at UNH
Dr. Edgar Goluch will discuss founding the medical device university spinoff on Jan. 25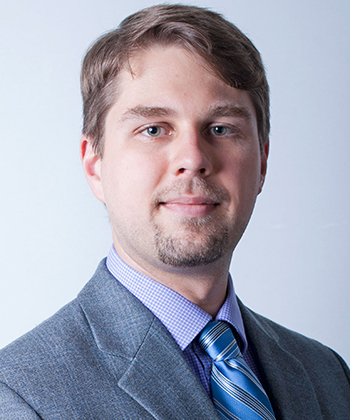 Dr. Edgar Goluch, associate professor of chemical engineering at Northeastern University and founder of the university's spinoff QSM Diagnostics will be the featured speaker at the next UNHInnovation Wildcatalyst series on launching research-based startups.
The talk will take place at UNHInnovation at 21 Madbury Road in Durham, on Thursday, Jan. 25 at 4:30 p.m., and will be followed by free beer and refreshments from 5:30 to 6:30 p.m.
Formed in 2014, QSM Diagnostics is a Northeastern medical device spin-out based on Dr. Goluch's research. The start-up is developing wearable sensors for infection monitoring in humans and animals that allow for quick detection and treatment of specific types of infections.
When launching QSM Diagnostics, Dr. Goluch took advantage of every start-up and mentorship resource he could find at Northeastern and the surrounding community, such as the NSF I-Corps program and business competitions. He also pursued several funding avenues such as angel investors and SBIR grants. He is currently on sabbatical from Northeastern working hard to get QSM Diagnostics off the ground.
Dr. Goluch will discuss his innovative research and provide the unique perspective of a founder in the early stages of a start-up. To register, click here.