North Conway retail site sold for $1.4 million
Owner of Settler's Green centers acquires neighboring property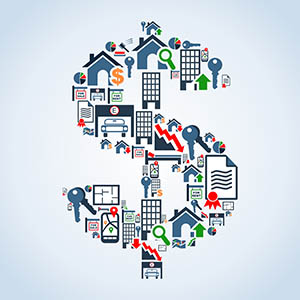 The former L.L. Bean shopping plaza on Route 16 in North Conway has been sold for $1.4 million to Newton, Mass.-based OVP Management Inc., owner of the neighboring Settlers' Green, Settlers' Crossing and Settlers' Corner shopping centers.
The seller was by IPTV-B-C42 LLC of Dallas, Texas. Bayard Kennett of RE/Max Presidential of North Conway represented the seller.
Dot Seybold, OVP's retail manager told The Conway Daily Sun that the firm "will be looking at all of the options," adding that "determining what is the best use of the site, and how it fits into the community, will be a long process."
The building was built in the mid-1980s, but has stood largely vacant since L.L. Bean moved several years ago to a new site at Settlers' Crossing, a mile or two south on Route 16.
The sale places three contiguous sites under OVP's ownership, all abutting Settlers' Green Outlet Village: the former Timberland site, the former White Mountain Plaza, and Settlers' Corner.
Real estate developer Robert Barsamian, principal of OVP Management, also has plans to develop a hotel on the former North Conway Athletic Club site at the end of Barnes Road, the road that runs between Settlers' Corner and the White Mountain Plaza, according to the newspaper.
In addition, Barsamian is also part of the company that plans to develop an 80,000-square-foot building behind T.J. Maxx and Northway Plaza at the former site of the old North Conway Drive-In – a site long rumored to be the location of a Market Basket supermarket.