Nobis Engineering announces change in leadership
Founder to step down as CEO; Koornneef to succeed him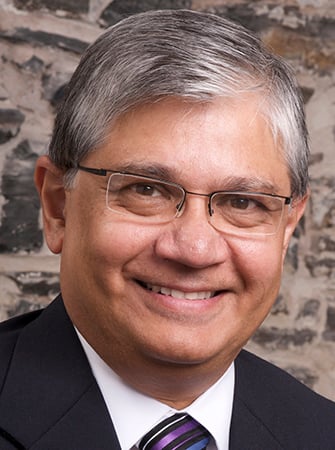 Abhijit "Nannu" Nobis, founder of Concord-based Nobis Engineering, will be stepping down later this month from his longtime role as CEO. He will be succeeded in the position by Ken Koornneef, president of the firm, who will take on the CEO title as well.
Nobis will remain with the company, serving as its chief strategy officer and chair of the board. In that dual role, he said, he will focus more on providing guidance and strategic advice to company leadership through this transition and in creating a long-term vision of the company.
Nobis founded the multidisciplinary engineering firm in Concord 29 years ago, and in that time it has grown to 90 employees with additional offices in Lowell, Mass., and Naugatuck, Conn. The company has private and government clients throughout the Northeast and Mid-Atlantic.
Koornneef, who has worked at Nobis since its founding, "has played a vital role in shaping Nobis' commitment to our clients, values and culture of empowered employee-owners," said Nobis.
"We have always focused on serving our customers. My role as CEO is to continue that mission," Koornneef said.