NH's Rye Beach ranked No. 2 priciest housing market in New England
Survey finds it's the 46th most expensive in the U.S.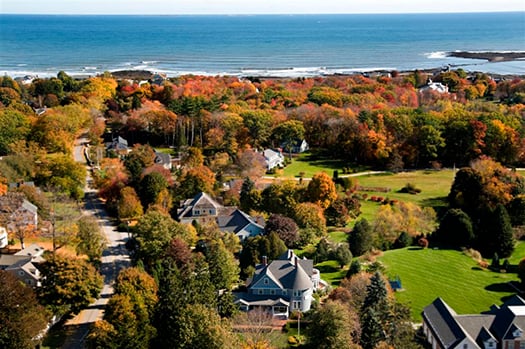 For better or worse, and probably not surprisingly, Rye Beach, NH 03781 is the 46th most expensive zip code when it comes to the median price of a closed single-family home sale in 2019, according to PropertyShark's latest survey of the 100 priciest communities in the U.S.
PropertyShark, conducts its survey annually to come up with a list of the nation's most expensive markets by analyzing year-to-date residential sales to determine the median sale price of each zip code.
This year, Rye Beach had a $1.9 million median sale price – tied for No. 46 with in Laguna Beach, Calif. 92651 and the second most expensive in New England.
All told, seven zip codes in New England were listed in the top 100: Boston's 02199, $3.669 million, No. 6 nationally; 02481 in Wellesley Hills, Mass., $1.474 million, No. 90; Weston, Mass. 02493, $1.437 million, No. 98; 06878 in Riverside, Conn. 06878, $1.63 million; Old Greenwich, Conn. 06870, No. 70, $1.625 million; and Greenwich, Conn. 06830, No., 95, $1.45 million.
The most expensive zip code is Atherton, Calif. 94027, in the heart of Silicon Valley. The median sale price in 2019 was $7 million.
The see the entire list, visit propertyshark.com.